Hi, guys! Today I am going to write about something that I have been wanting to share with you for the past few weeks. Today, I'll be reviewing a special green tea named 6X Green Tea by the Four Fountains Labs. Four Fountains Labs is founded by Four Fountains De-stress Spa. Remember my first spa session? It was at the Four Fountains De-stress Spa. It's a pleasure to write about their new venture.
If you follow me on my social media platforms, you might know that I am a huge tea lover! I can't think about starting my day without a cup of tea. I prefer a cup of hot green tea without sugar. It gives me such a good feeling from within. I feel light the entire day and also it provides me with a lot of energy and some sort of comfort. It makes me feel I am doing something really good for my body.
I never tried any exotic flavours when it came to green tea. I am always comfortable with my regular green tea without any added flavour. But, when I got to know about the 6X Green Tea, I knew I have to try it. Firstly, I have a certain kind of both green tea and Four Fountains De-stress Spa and secondly, this particular green tea is formulated with six times higher antioxidants compared to a regular green tea. 6X Green Tea comes with the right amount of antioxidants that your body required to neutralise the free radical's effect. This green tea is absolutely caffeine free thus making it much healthier. These products have been formulated by Dr. Ezhil Arasan who happens to be an ex-Dr. Reddy's Research Scientist. Sounds great, eh?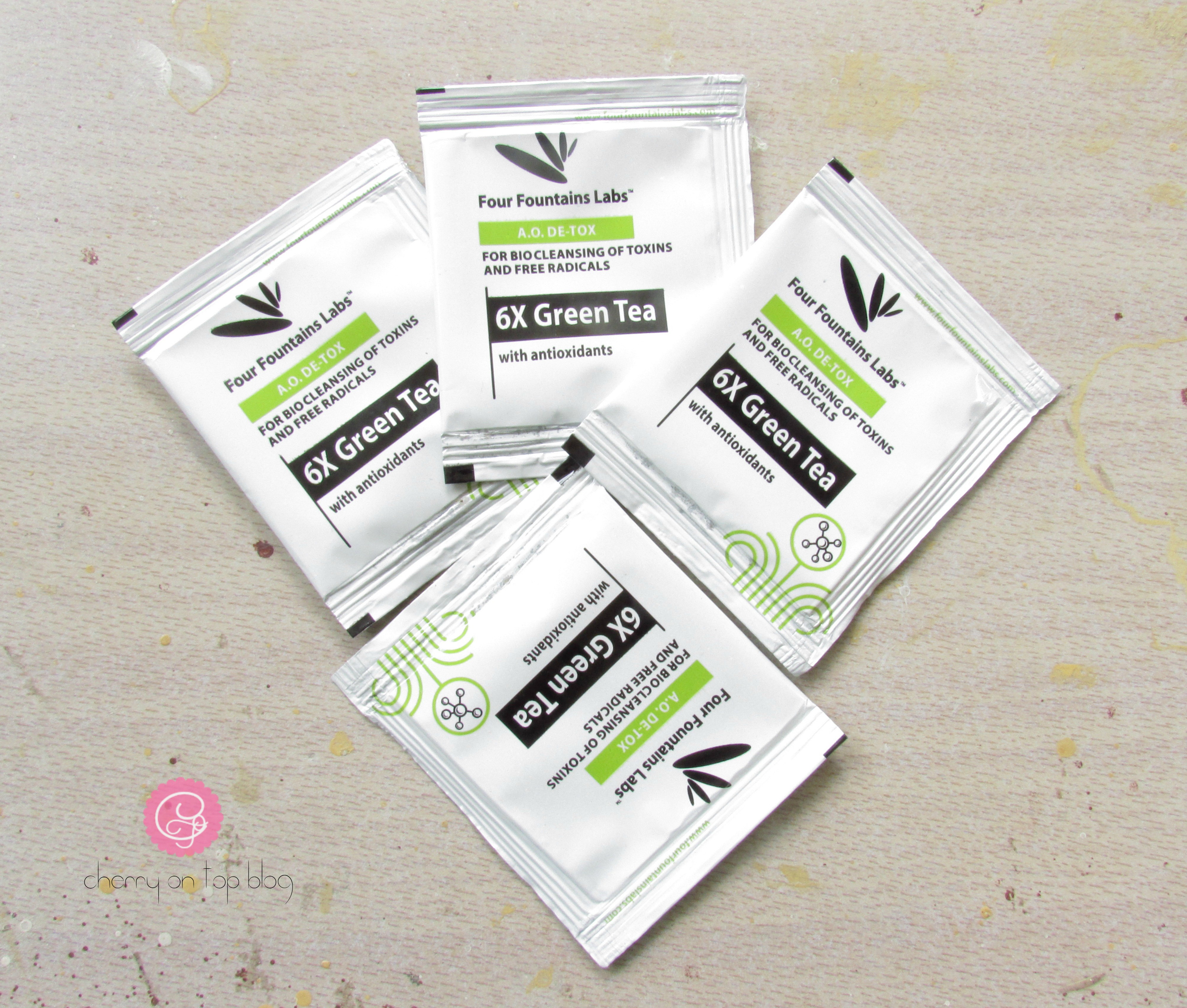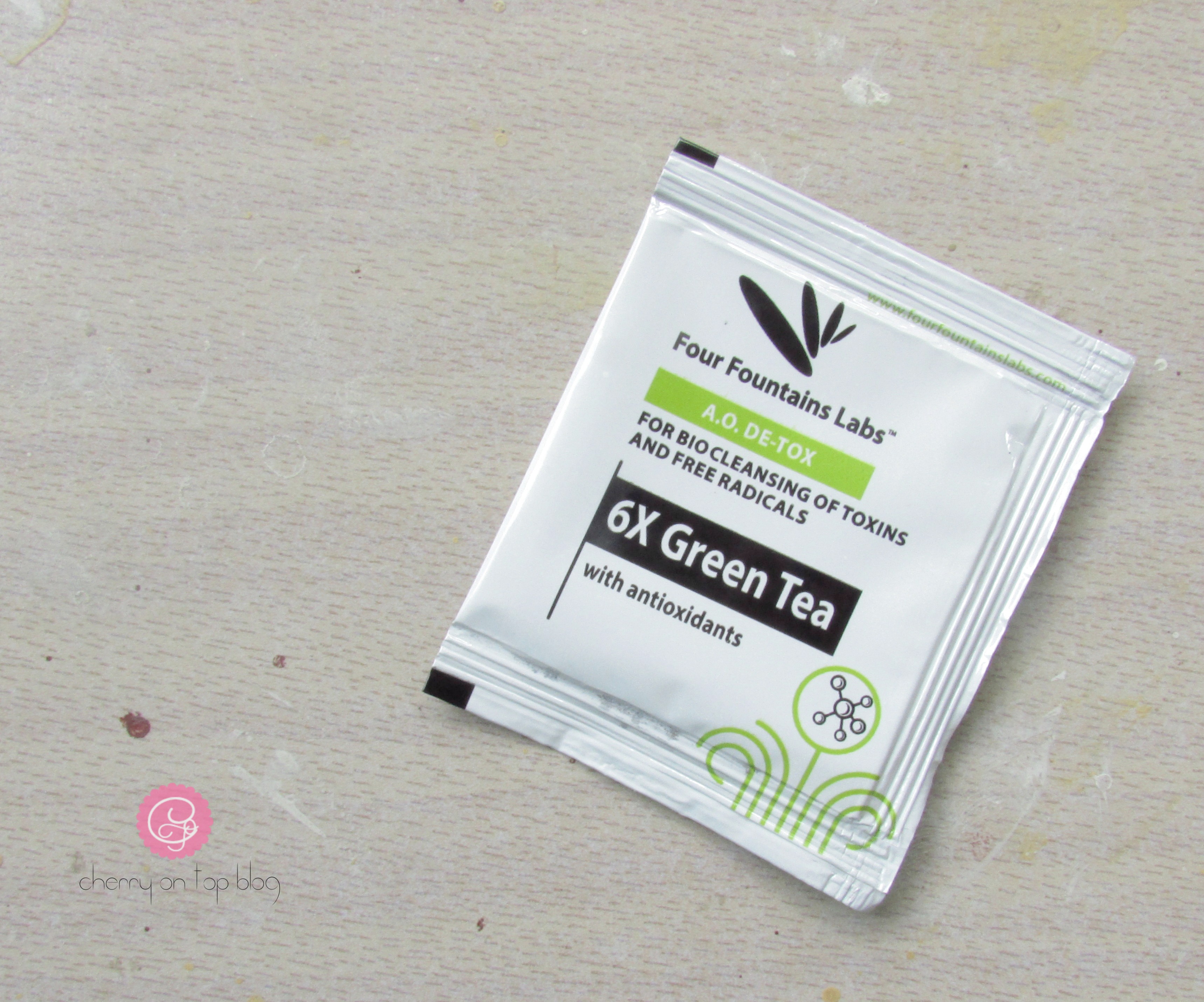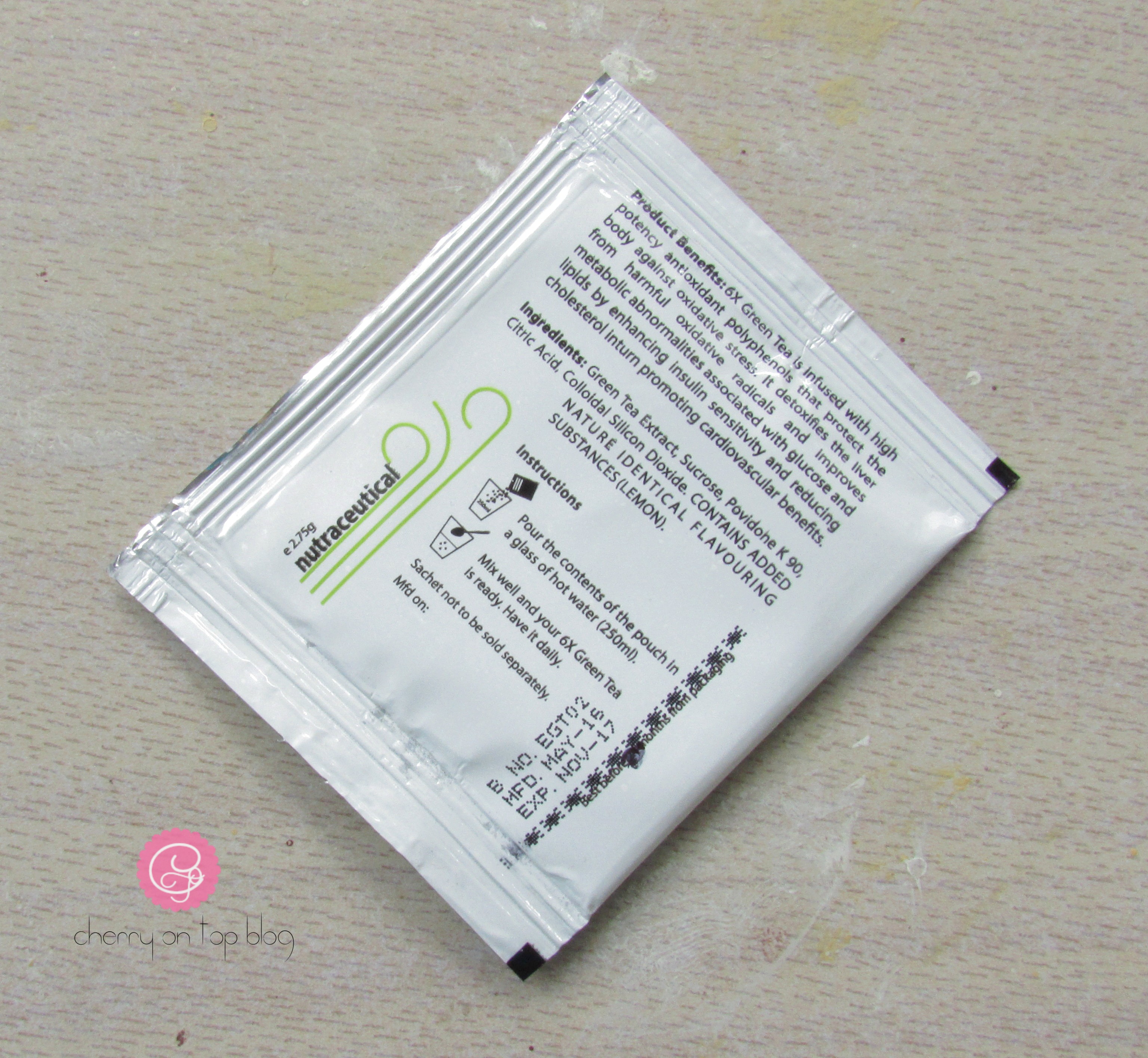 The 6X Green Tea comes in sachets and the product is a ready-to-mix powder. You just have to mix it with a glassful of hot water and you are done! 1 box of 6X Green Tea comes with 30 sachets which enough good for at least a month.
Benefits of 6X Green Tea-
Fights the harmful free radicals that damage body cells. This helps in reducing ageing, wrinkles and white hair.
Quenches oxidative stress and thus helps in detoxification.
Shown to be the value for healthy metabolism and fat reduction in the body. The antioxidants present in 6X Green Tea boost metabolism and help in weight loss.
Prevents diabetes by improving insulin sensitivity.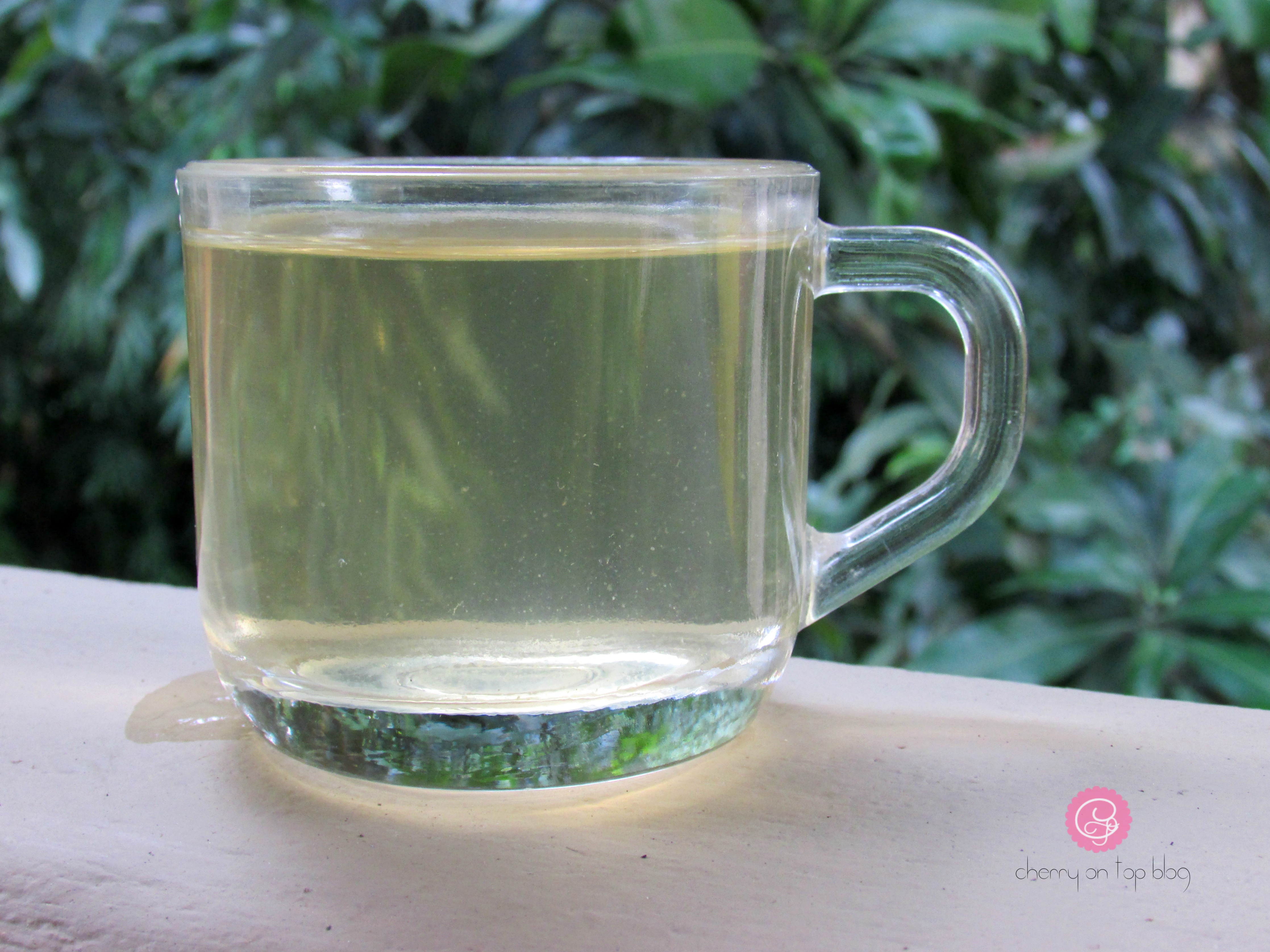 I have been drinking this tea of the past few weeks. I love having it in the mornings because it takes care of my metabolism and requirement of antioxidants for the rest of the day. If you haven't switched over to green tea yet, this might be the perfect way to start. Try having it at least once a day and you'll feel the difference yourself. It also tastes good so there is no reason for me to hate it. I really love my tea sessions with this 6X Green Tea. These are available at their website and all the Four Fountains De-stress Spa branches. They are launching these on Amazon and Godrej Nature's Basket very soon.
I hope you found this review helpful. If you did then please do share this post with your friends and family. Also, don't forget to enter my ongoing giveaway (refer to the previous post). Until next time, be safe & keep smiling!
Disclaimer: Products sent by the brand in exchange for an honest review.