Hi, guys! How are you all? Today, I am going to talk about the sheet masks and other products I received from Skin18.com. This is going to be a haul, website review and mini product reviews. This is a long pending post, so I don't want to waste any more time and jump right into it.
If you are following me on Instagram and Snapchat (Username- sayantinee), you might know that I received a package from Skin18.com a month ago. You guys know me, I take forever to review skincare products. I tried them one by one, leaving a gap of almost a week to know how each of them would react to my skin and then I come to the conclusion. Now you know the reason for the delay!
About Skin18.com
Skin18.com is a website that focuses on Korean skincare products. They have a huge variety of masks, eye patches, nose strips, hand creams, moisturizers, serums etc. All the products they stock are good for your skin, they have products for all skin types. The mission of Skin18.com is to bring you products that would make you look 18 forever. They have some renowned brands like Holika Holika, Tony Moly, The Face Shop, Innisfree and so on.
What I got from Skin18.com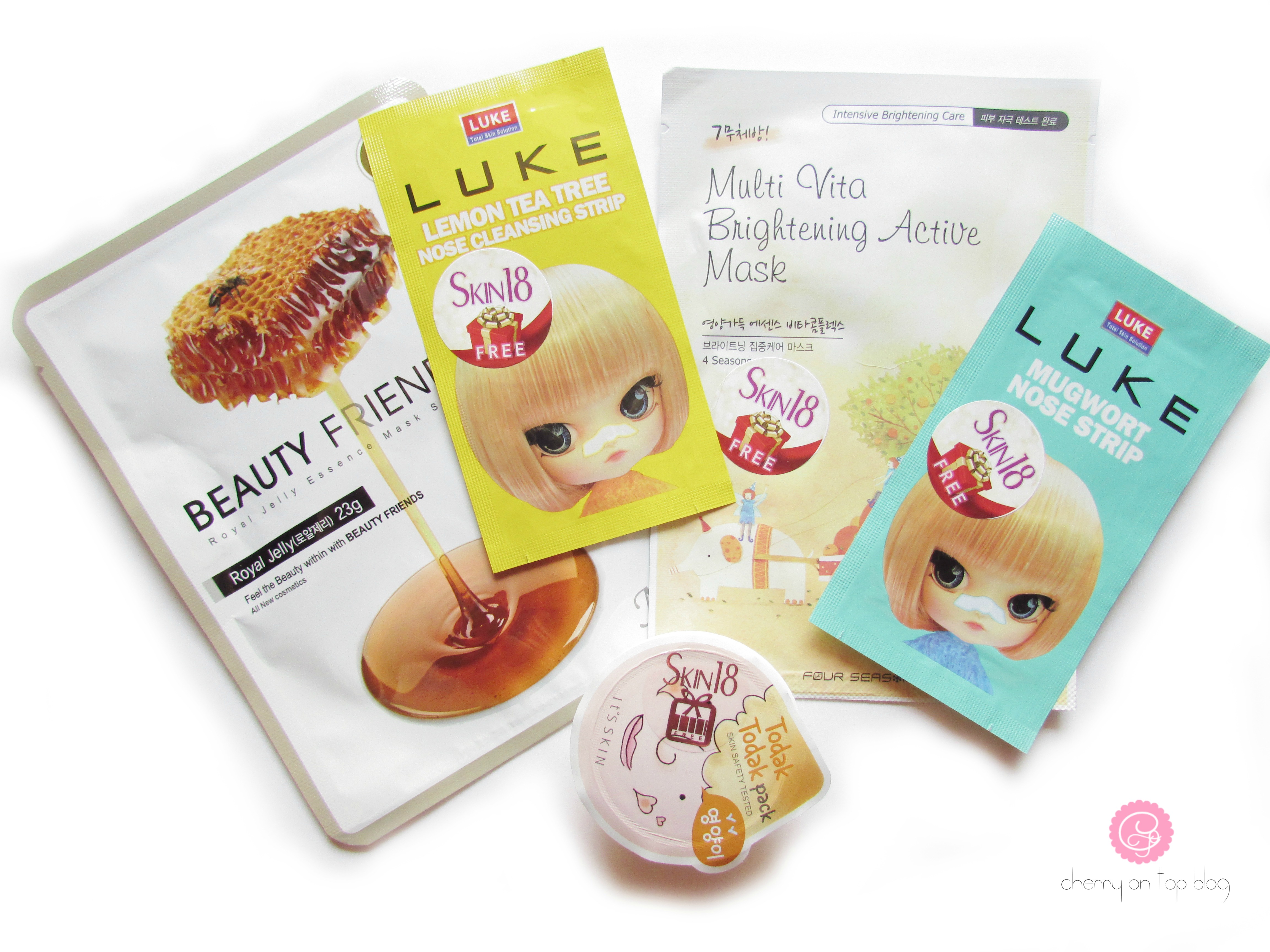 Coming to the hauling part, I want to show you what they sent to me. Basically, the products I received are sheet masks*, nose strips and a wash-off mask. Here is the list of the products-
Beauty Friends II Essence Mask Sheet Pack (Royal Jelly)
Four Seasons Multi Vita Brightening Active Mask
Luke Mugwort Nose Cleansing Strip
Luke Lemon Tea Tree Nose Cleansing Strip
It's Skin Todak Todak Pack Nutrition (Wash-Off Mask) with Honey and Coconut
All these came in an envelope packaging.
Shipping Info
The best thing about Skin18.com is that they have worldwide shipping. They have free shipping on $40 for Hong Kong, South Korea, Singapore, Vietnam and the USA and on $60 for the rest of the world.  Throughout their process of dispatch and delivery, they kept me posted about all the steps. It took exactly 12 days for the products to reach me from the date of dispatch which is great. Depending on your location and preferred shipping method, it generally takes from 6- 17 days for the products to reach you. My package which was marked as 'gift' did not cost a penny for customs.
Reviews of the Products I got from Skin18.com
Here are the mini reviews of the products I received from Skin18.com. I have combination skin that becomes very oily during summers. All views are based on my personal experience. So, it may vary from others. Let's start-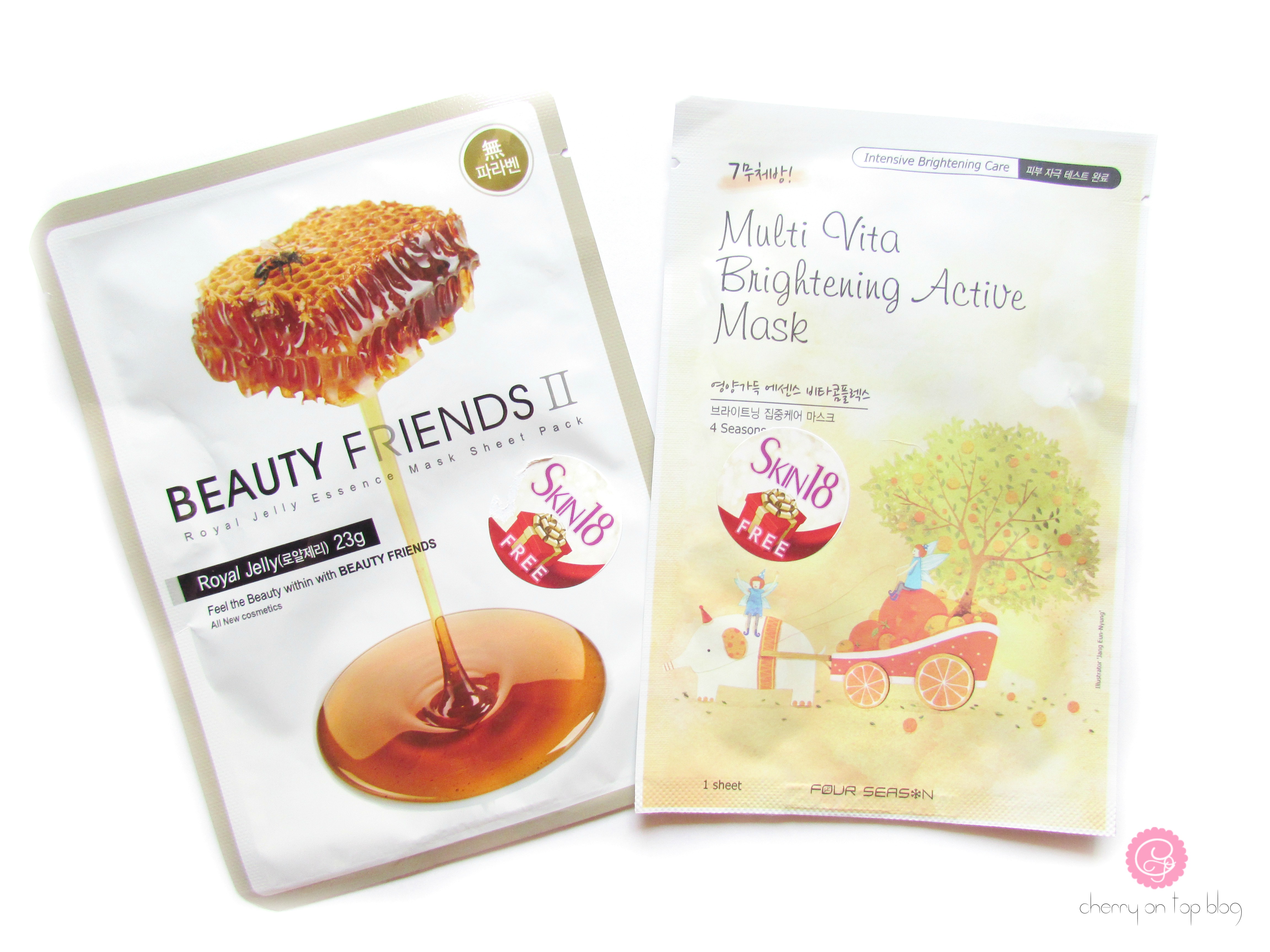 Beauty Friends II Essence Mask Sheet Pack (Royal Jelly)-This sheet mask is supposed to moisturize your face and it does that perfectly. The description tells you to apply it on a well-cleansed face and leave it there for 20-30. You are not supposed to rinse your face off after removing the mask, allowing the nutrients to soak into your skin. This mask made my skin soft and supple. I applied it in the night and the effect lasted till the next morning. This mask is priced at $0.80.
Four Season Multi Vita Brightening Active Mask- This mask, as the name suggests, contains multi vitamins such as Vitamin B5, Vitamin C and Vitamin E which are known to work wonders for your skin. This mask is supposed to do a lot of things like whitening, regeneration, antibacterial wound treatment, anti-aging, moisturizing, prevention of acne, prevention of allergy and immunity control. I just used this for once and I have only noticed a revitalized skin after using it. It does not do anything to the complexion of your skin. This is priced at $0.95.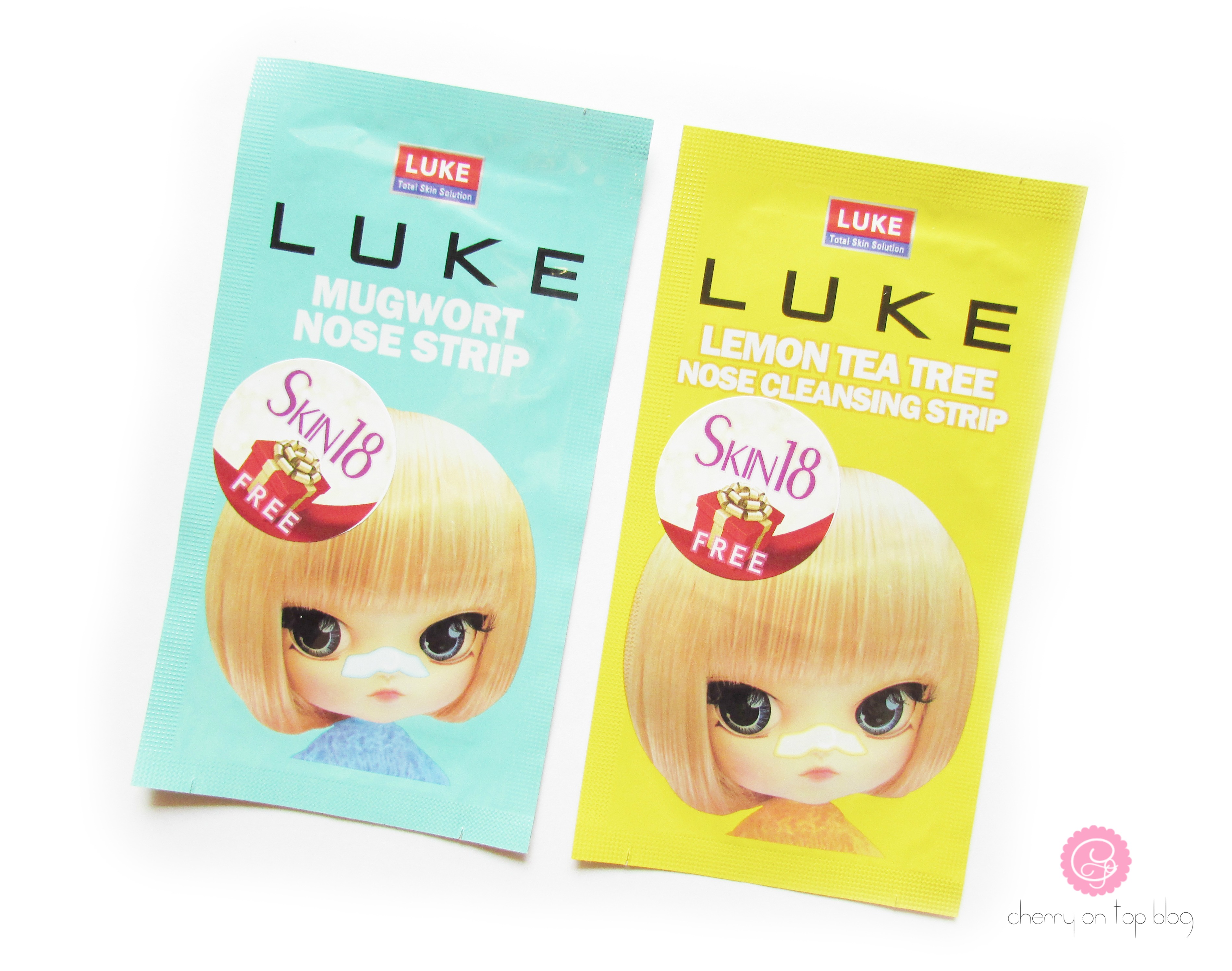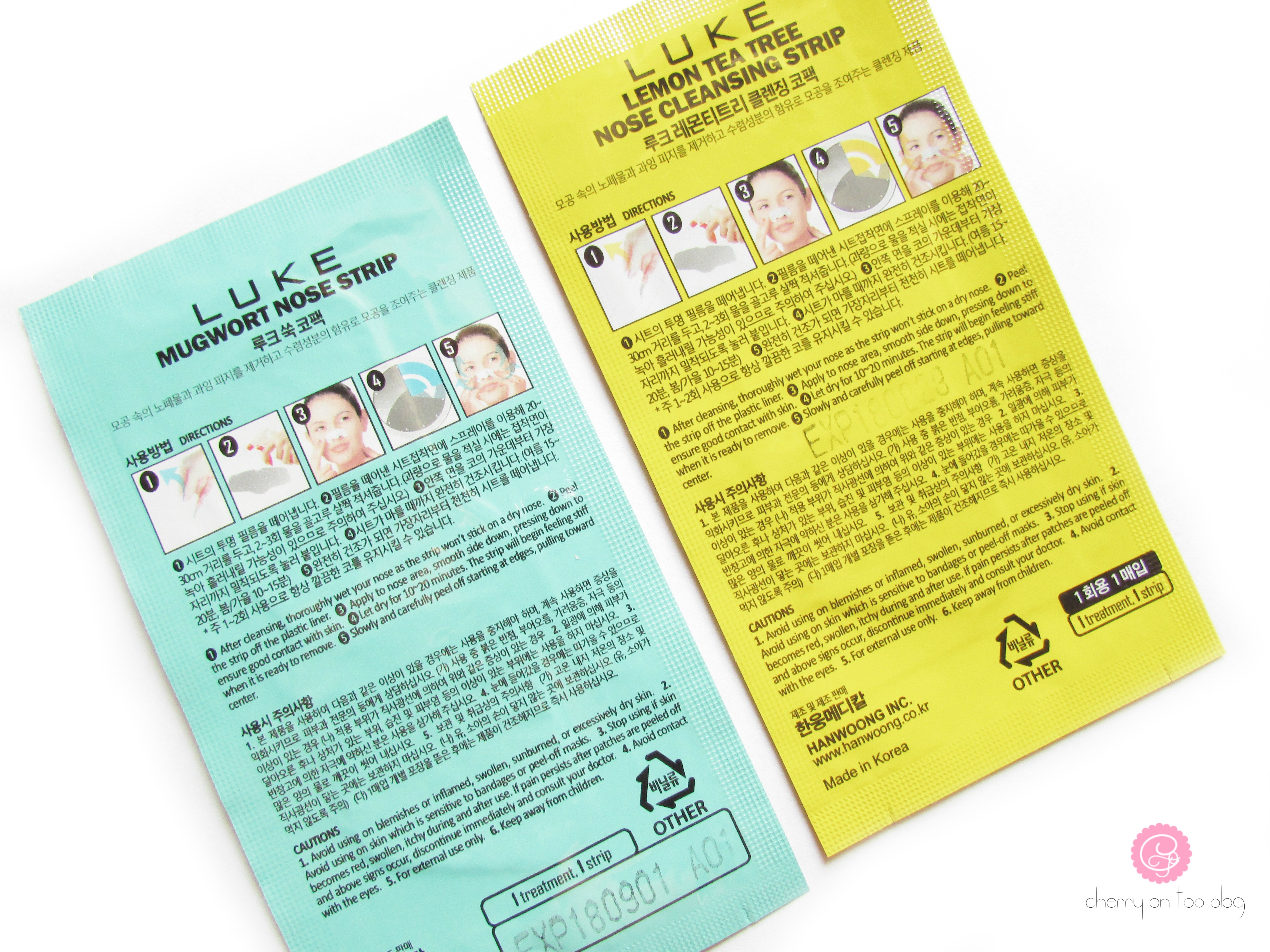 Luke Mugwort Nose Cleansing Strip // Luke Lemon Tea Tree Nose Cleansing Strip- I never used a nose strip before I got to try these. You have to apply it on slightly wet nose for them to stick to the nose perfectly. You need to let them sit there until they become dry and then you have to pull them off the nose. I showed a demo of it on my Snapchat if you remember. Both the strips works amazing on blackhead and whiteheads. They remove them perfectly. Yes, it hurts a bit but it is definitely worth the pain. I am looking forward to getting a box full of them! The Lemon tea tree one has a strong tea tree fragrance which some of you may not like. I did not have any problem with that. They are priced at $0.65 each.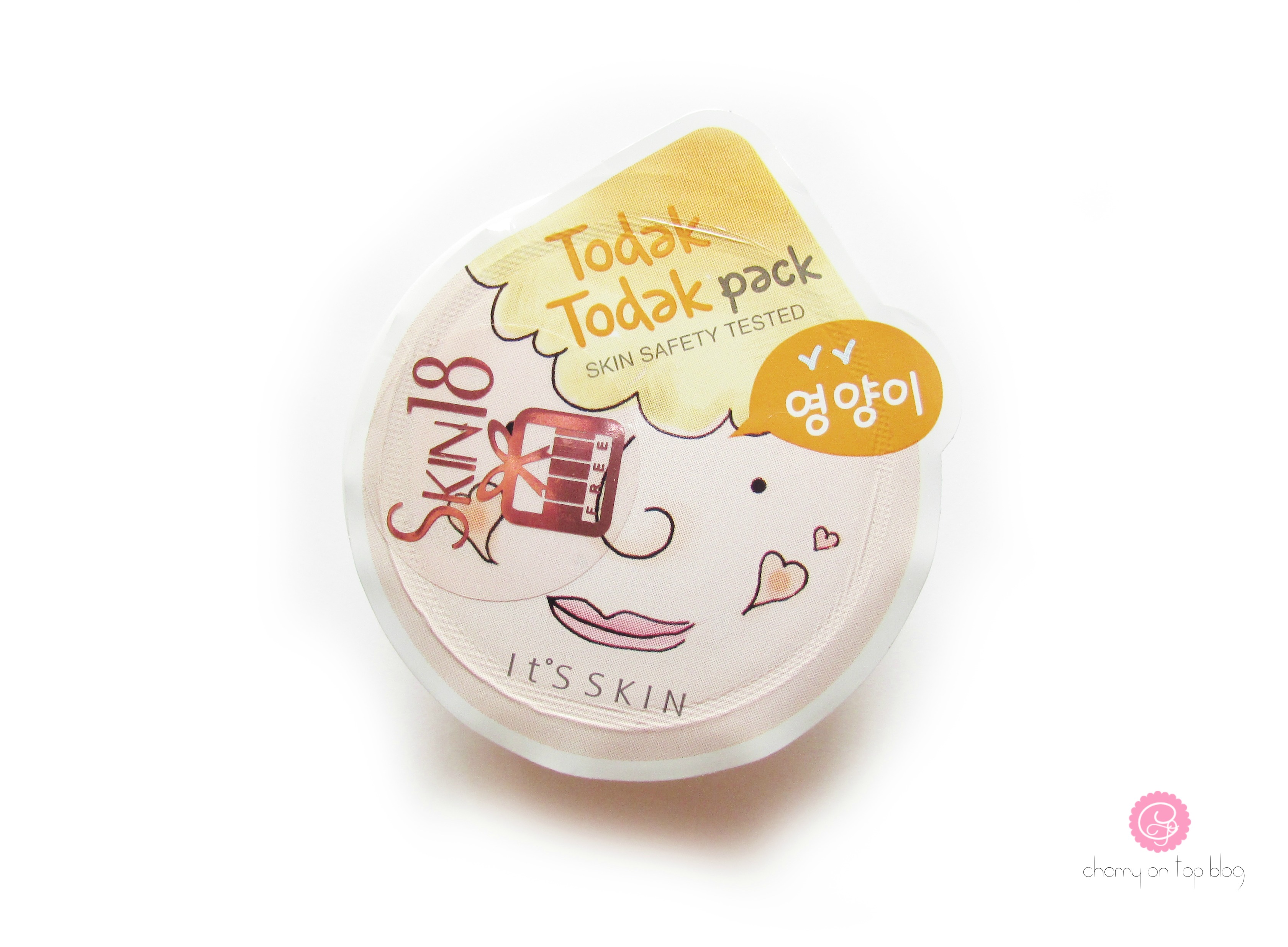 It's Skin Todak Todak Pack Nutrition (Wash-Off Mask) with Honey and Coconut- If you guys follow me on Snapchat you will know the whole process of me trying this mask for the first time. It is basically a gel based face pack, almost has a jelly-like texture to it and it is transparent. It doesn't dry off on your face, unlike other wash-off masks. When I tried it for the first time,  I was not satisfied with it. But, after that, I found it to be great for my skin. It moisturized my skin very well, plus, it made my skin tighter. It can be used as a wash-off mask and also as a sleeping mask. It feels a bit warm on the and extremely hydrating. This pack contains coconut and manuka honey. It comes in a 10ml packaging which good for at least two uses. I used it for four times. This one is a bit pricey, $2.85 for a 10ml pack.
Overall, I liked these products from Skin18.com a lot. All these products are tested to treat various skin problems. I myself have seen and experienced good results on my skin. They did not cause any allergies or breakouts. I am looking forward to trying their eye-patches and more sheet masks. I highly recommend the sheet masks* from Skin18.com.
*Sheet masks are ready-made masks made of disposable cotton sheets, drenched in a solution of nutrients that are supposed to work as a facial treatment for various purposes.
I hope you found this review helpful. If you did then please comment below saying what you feel about this post. I value your opinions. If you want me to post a detailed review on any of these then let me know in the comments. I will be happy to do it for you. Until next time, be safe & keep smiling!
Disclaimer- Products sent by the brand in exchange for an honest review.