Hi, guys! Hope you all are doing great. Today's post will be about fashion, summer fashion to be specific. Summer is inevitable and unavoidable, but we cannot skip to be stylish and show off our fashion skills for that, can we? Let me speak for you, the answer is no. So, what do we do? Styling during summer should be clever and error-free. Some might say that layering is not for Indian summers but let me tell you that it is possible, only if you do it the right way i.e. the clever and error-free way. This post is going to be all about the different type of shrugs and how you can style them.
If you have a good eye for emerging trends then you will definitely know that there are different types of shrugs that have been introduced in the last few years. There are boleros, kimonos, capes etc. In this post, we will be discussing the various ways you can style the different types of shrugs.
Shrugs are the best ways to style your basic, casual outfits to make them more fun and less boring. Suppose you wear a basic, printed dress to work every day. Now, wear a bolero shrug over it and see how the whole look changes in front of you. These are the little somethings that add spark to you otherwise mundane outfits. Like any other accessories, shrugs are also used for enhancing your look and for other things that we will be discussing later.
Kimonos: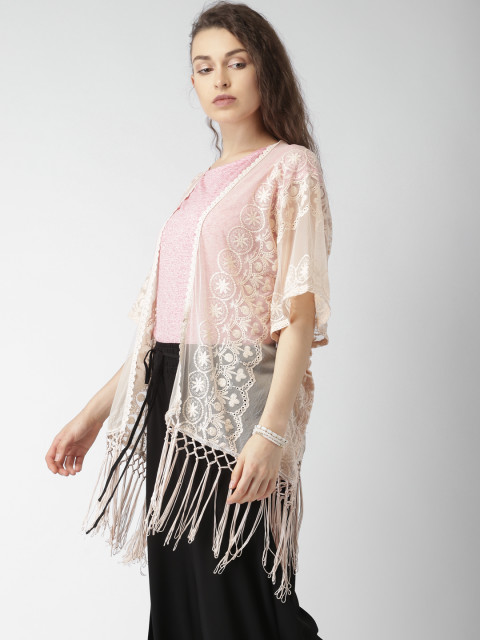 You cannot plan your beach vacation without packing a cute floral kimono in your bag. Kimonos are very lightweight and airy. They do not have any closure so they can be worn with any outfit and you won't feel the heat or any kind of suffocation. You can even wear a kimono to shopping because they can be thrown on easily and are light and breezy. There are so many types of kimonos available in the market made with different materials like cotton. crochet, lace, chiffon etc.
Kimonos will make your beach vacations stylish, fashionable and your hands will be safe from the sun.
Cotton/Linen Shirts: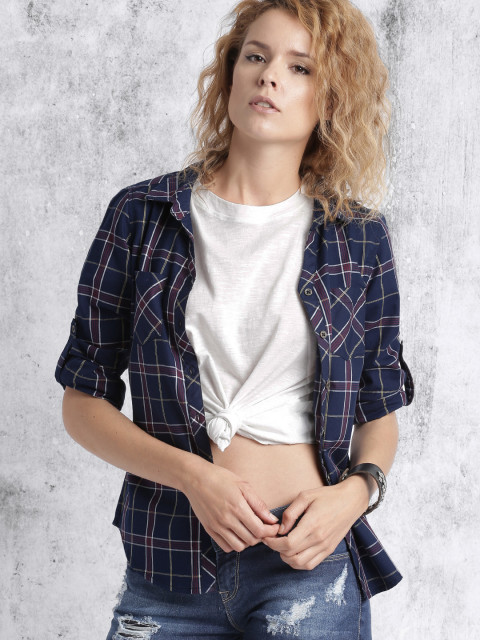 Another clever way to wear a shrug is by throwing a cotton or linen shirt over your outfit for an effortless styling. Cotton and linen are the most breathable of materials. The unbuttoned shirt will be comfy, breezy and easy to wear. The sleeves can be folded if you like but I'd suggest keeping your sleeves unfolded as it will prevent your skin from getting tanned.
Capes: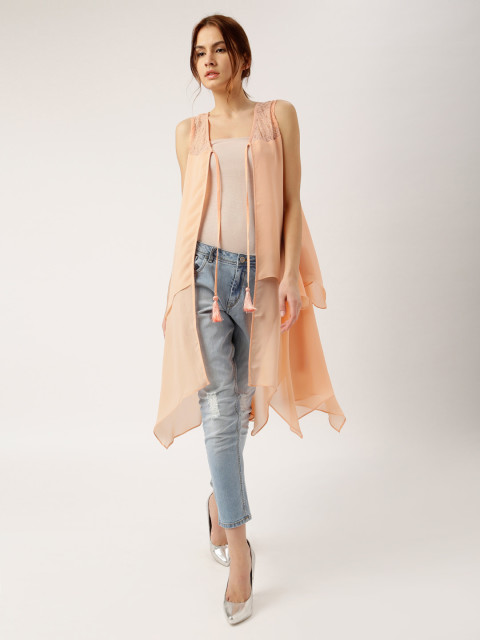 Another new trend that has hit the Indian market is cape-style shrugs. They are the prettiest and the classiest. These are mostly sleeveless, giving some space to your arms to breathe. The fabric is lightweight which allows it to drape beautifully. Generally, a Cape does not have any closure but sometimes it can be tied around the neck.
So, these were the various types of shrug that can help you stylise your outfits during summer. I love kimonos a for they are the cutest and most flirt of them all. Plus, these are super comfy and lightweight. These can be found in all the best clothing websites India has. The question of the day is-
Do you love layering in summers?
---
That was it for today's post. I hope you found this post helpful. Make sure to share it with your family and friends if you did. Pour in your thoughts in the comments. Your comments encourage me a lot! Do subscribe to our Newsletter so that you get notified whenever there is a new post on the blog. Will talk to you in my next post. Till then, be safe & keep smiling! Follow me on Facebook, Twitter or Instagram for regular updates. Add me on Snapchat for more fun and a sneak-peek of my life.