I am really choosy when it comes to my hair care products. The sole reason behind this is that my hair troubles me a lot. It's dry, damaged, frizzy and lifeless. That is why I usually do not experiment much with my hair products. Recently I got to try the Brillare Power Repair Duo which is a combination of shampoo and treatment for damaged and treated hair. I have been using them for quite some time now and I think this is the best thing that could happen to my hair. Read to know why.
Brillare Power Repair Shampoo-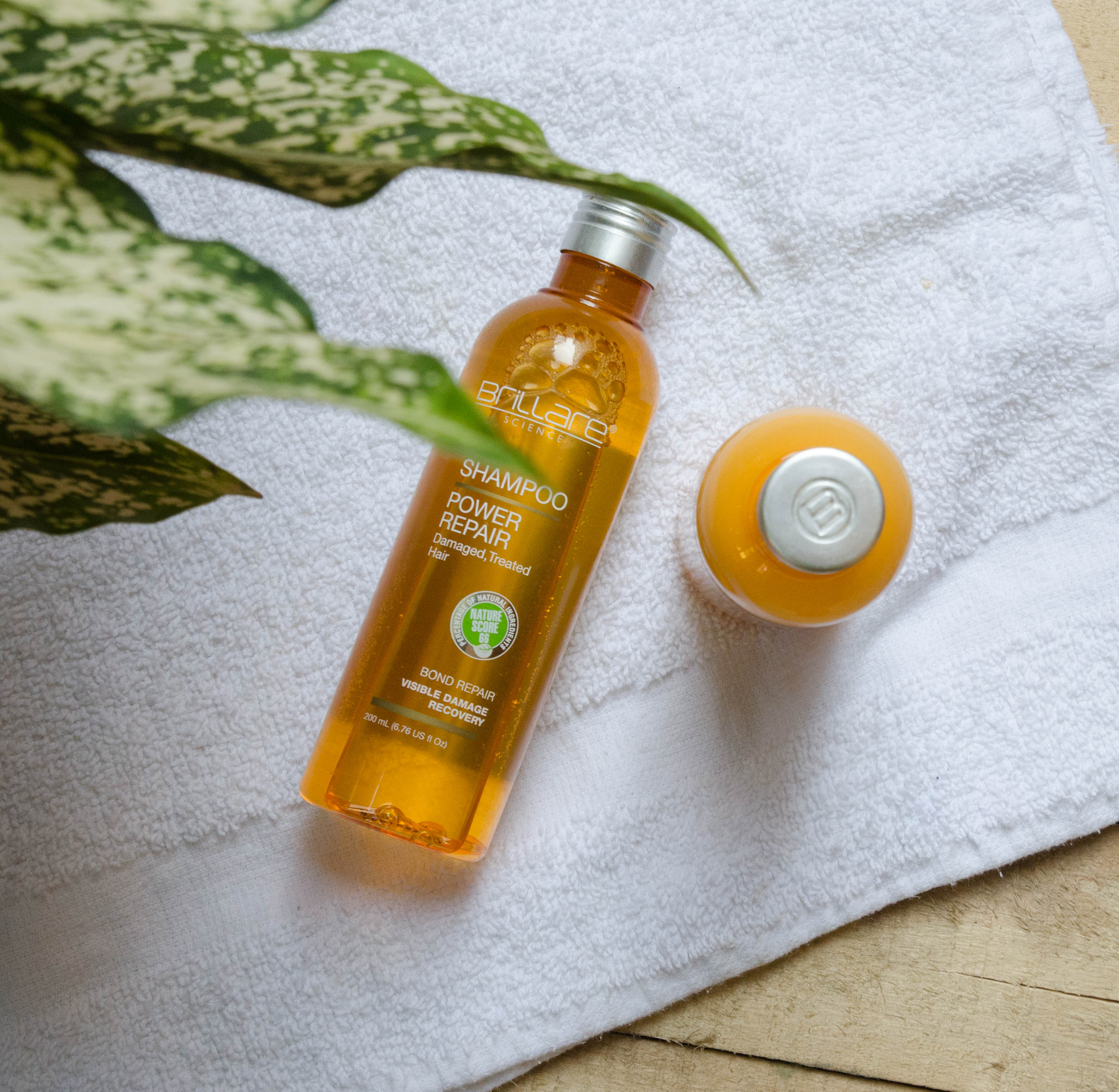 Price- Rs 895 for 200ml (Buy here)
Brillare Power Repair Shampoo comes in a no-fuss clear plastic bottle with a metallic screw cap. I loved the packaging because I love minimal packaging in skincare and haircare products plus, it allows me to check on the quantity of the product left.
The shampoo is very light, something I've never tried before. It isn't much concentrated so it doesn't lather up much. But, it's enough to clean your hair. The shampoo has a mild floral scent which is very soothing. After washing my hair with the shampoo, my hair felt really soft, clean and healthy.
This shampoo is meant for those who have damaged their hair from styling and colouring. It is enriched in bond repairing natural extract (chestnut) & cuticle resurfacing extract (black oat). It is also free from Sulphates, Colour, Paraben, Formaldehyde, Mineral Oil, Petroleum Wax and Animal Cruelty.
Brillare Power Repair Intenso Fluid Creme-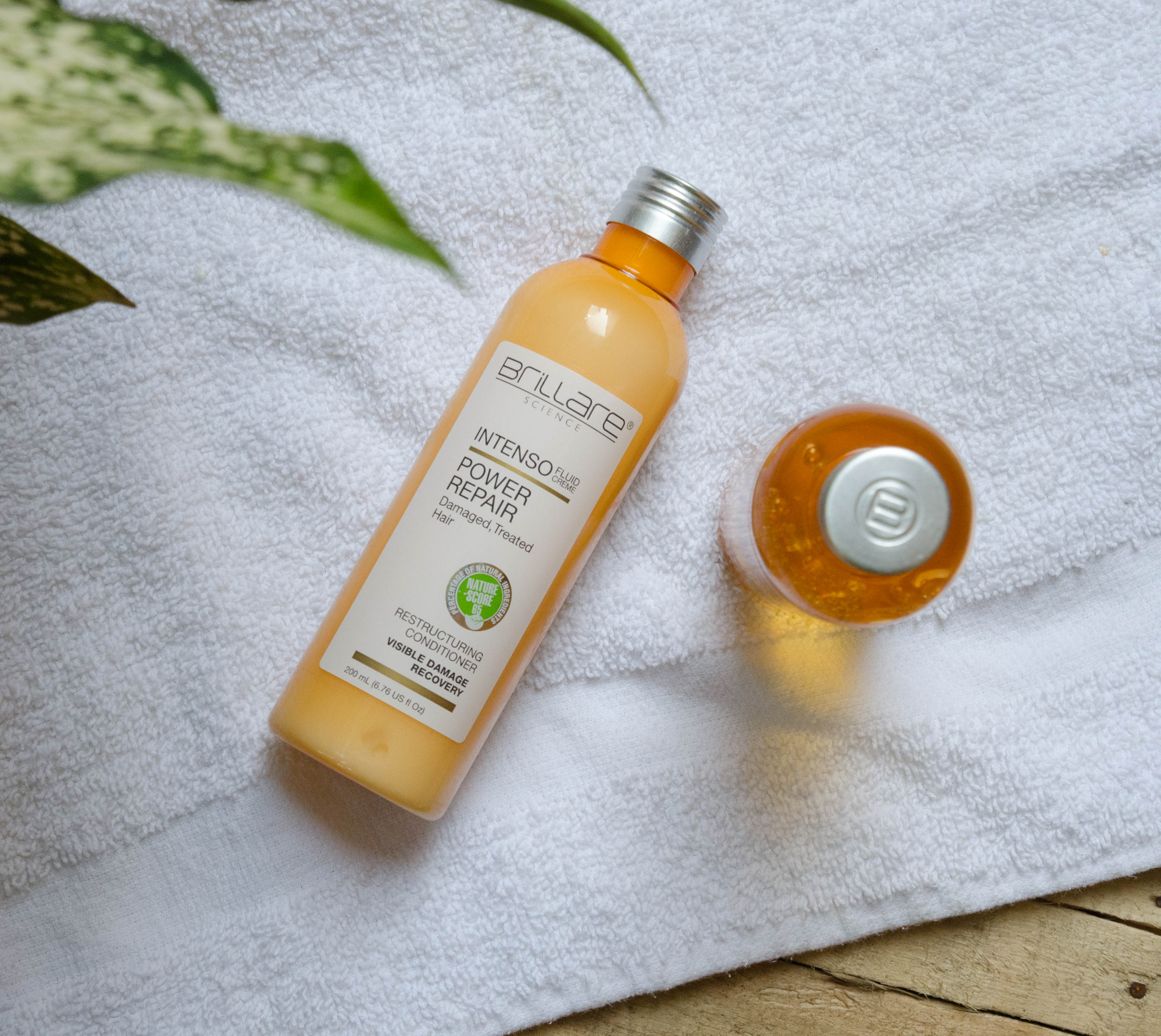 Price- Rs 995 for 200ml (Buy here)
The packaging of the Intenso Fluid Creme is same as the Power Repair shampoo.
The texture of the Brillare Power Repair Intenso Fluid Creme is lotion-like, very light yet very hydrating. It gives my hair the exact amount of hydration and smoothness that it requires. It makes the hair very smooth, nourished and also gives it somewhat straightened look which you usually get from hair spas.
This product is also Colour, Paraben, Formaldehyde, Mineral Oil, Petroleum Wax, Animal Cruelty-Free.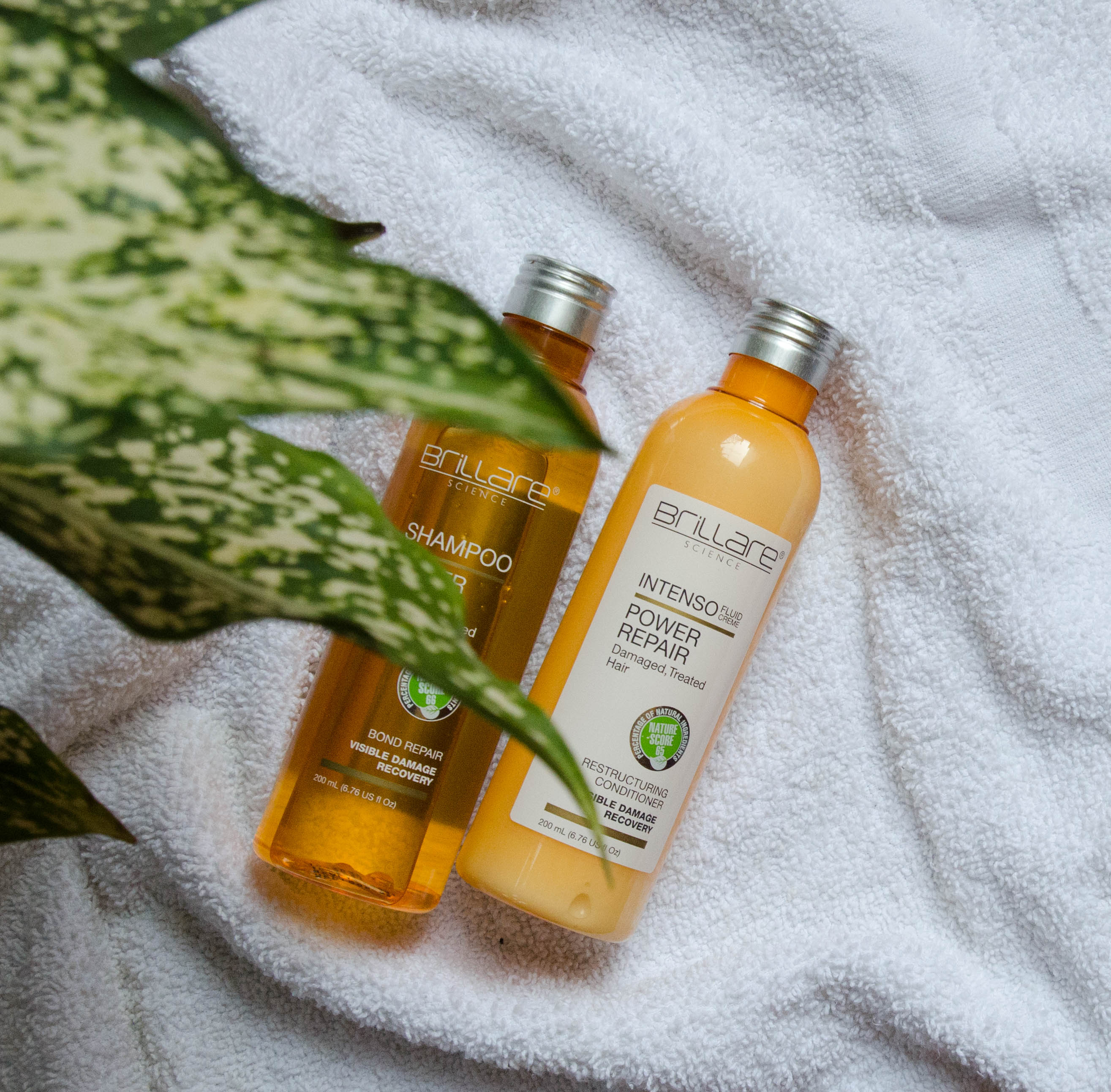 I have been using this duo for quite some time now and I can vouch for them. I have seen a visible change in my hair quality. It looks much smoother and healthier after every wash. I would recommend this to all those who are suffering from damaged, treated hair.
Brillare is a brand that I used for the first time and I loved my first experience with them. They have different hair and skin care products for almost all types of concerns. You can check out their products at http://www.brillare.co.in. 
---
That was it for today's post. I hope you found this post helpful. Make sure to share it with your family and friends if you did. Pour in your thoughts in the comments. Your comments encourage me a lot! Do subscribe to our Newsletter so that you get notified whenever there is a new post on the blog. Will talk to you in my next post. Till then, be safe & keep smiling! Follow me on Facebook, Twitter or Instagram for regular updates and also Subscribe to my YouTube Channel!