They say, "Give a girl the right shoes and she'll conquer the world". I am pretty sure what they mean by 'right shoes' is shoes that are comfortable. As a blogger, I always feel the need to be in the perfect pair of shoes that will look stylish but won't give me blisters and shoe bites. I have been to events wearing a stylish, classy pair of stilettos only to come back home with a wounded pair of feet that would ache through the week. I feel I would be the happiest wearing my slippers wherever I go but that can't happen, right? That is why I am always looking for shoes that are comfortable, not irritating, and shoes that I don't feel like removing after an hour. They also need to be stylish so that I can pair them with anything stylish. Happenstance has got my back!
Key Features of Happenstance footwear
Now, let me focus on the key features of this footwear that I have seen from my experiences.
Comfort within Budget-
It's not always easy to find a perfectly comfortable pair of footwear within budget but now you won't have to worry about that. Happenstance has an array of shoes that are comfortable like any high-end brand and at the same time they don't burn a hole in your pocket, unlike others. The price range is from 999 to 1299 which is such a steal deal for me considering the material and features they have to offer.
Check out their website here.
Huge Variety of Stylish Footwear to Men & Women-
If you assumed that the fact that Happenstance focuses on comfort and affordability compromised on the variety and looks of the product then you are certainly under a wrong impression. Happenstance has a huge variety of footwear for both men and women that are scientifically made for comfort yet they have kept an eye on the looks so that they can cater to modern-day necessities as well.
They have three different styles of footwear for women- Sandals, Shoes and Ballet Flats and for men, they have only one category as of now and that is Sandals.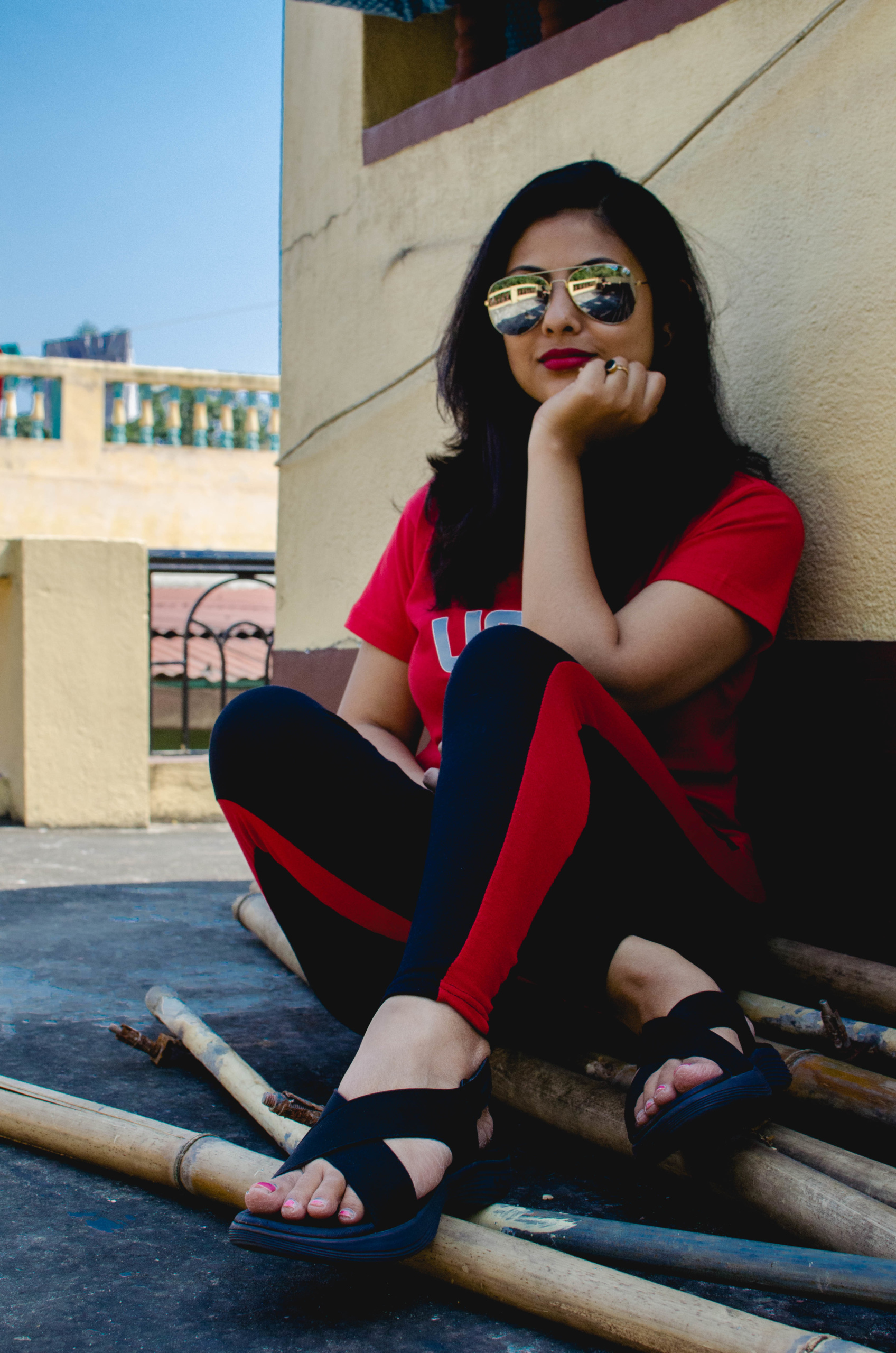 Suitable for Both Indian & Western Wear-
We often get confused when we have to pair one particular footwear with our western and Indian outfits but the ones from Happenstance are fitting for both. You can mix and match them with any ethnic or fusion outfit and it will give it a smart and trendy look without making it too obvious. You can refer to the styling I have done with the brick coloured Ballet flats.
The Science behind Happenstance Shoes-
Happenstance shoes are meticulously made for right fit and comfort. All their shoes are mainly built with comfortable footbeds or insoles which are soft enough to absorb shock on impact and sturdy yet bouncy midsole and outsole that is firm enough to spring back with each step for enhanced responsiveness. The soles of the footwear are airy light that results in great cushioning, flexibility and fit.
The knitted covers of the shoes and ballet flats are specially designed for breathability and grip for ultimate comfort. The material makes for a super stretchy fabric that hugs your feet for a perfect fit. The snugness of the knit top works like a second skin for your feet and gives you maximum flexibility.
GRACE- stylish black strappy sandals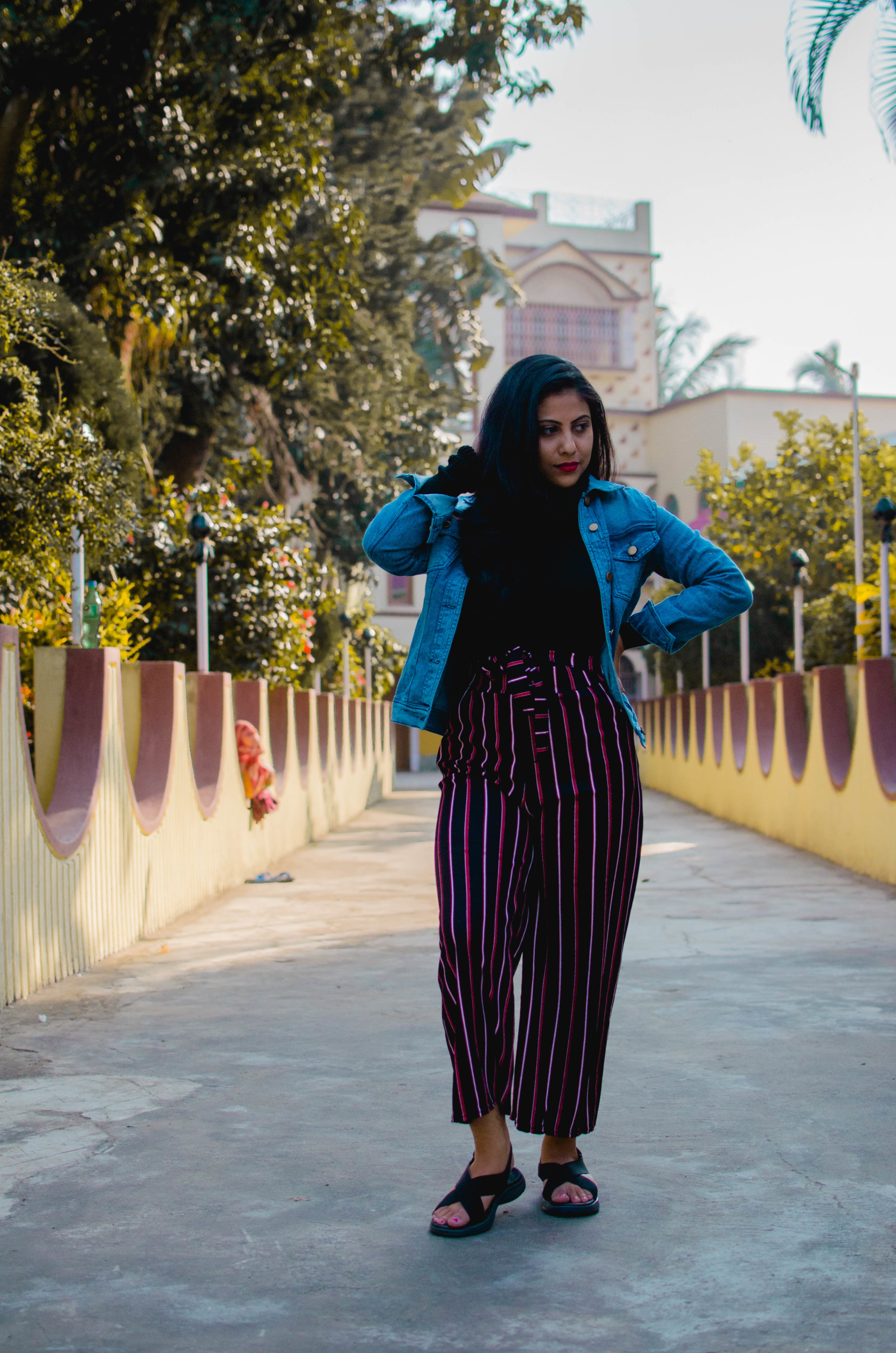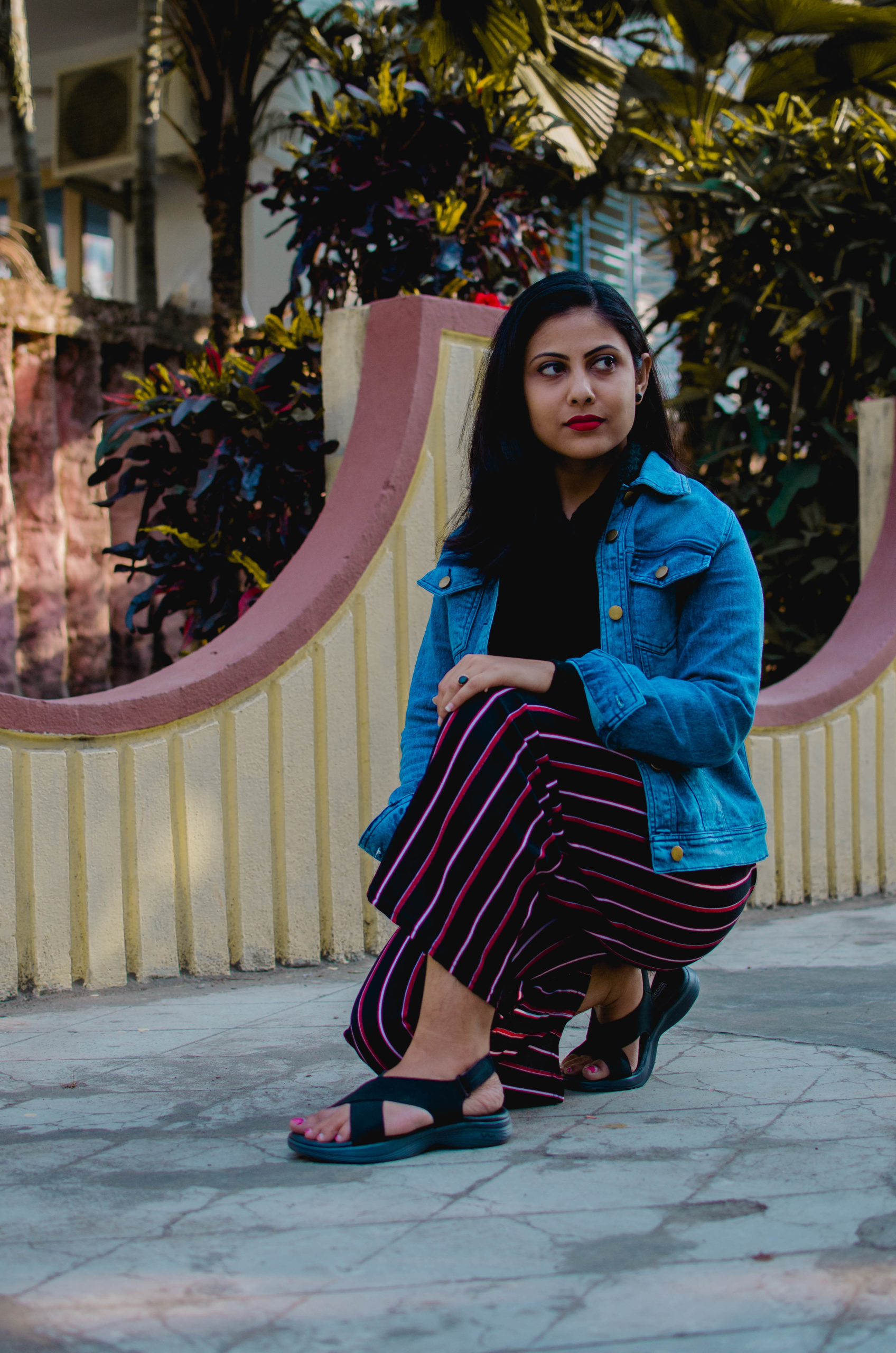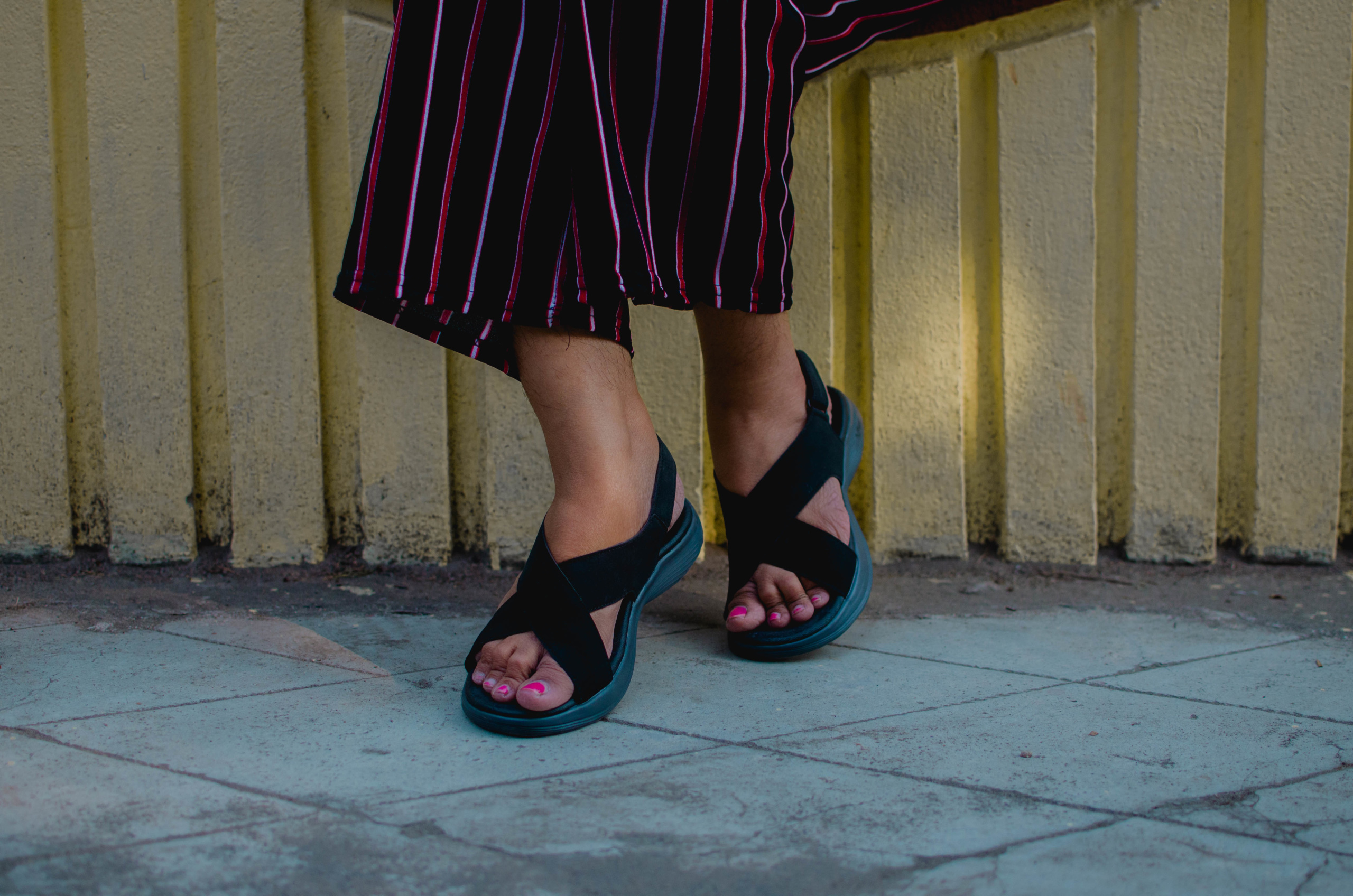 I would also want to talk about the quality of the materials here. The Velcro used in the GRACE sandals that I have is of great quality. It keeps my feet in place and stays put regardless of the intensity of activities. The straps are also very sturdy and ensure great fit and comfort. The soft straps with velvety finish give it a stylish look.
The textured insole gives a proper grip to your feet and also ensures long-wear without making the feet uncomfortable or tired.
BLOOM- classy brick red ballet flats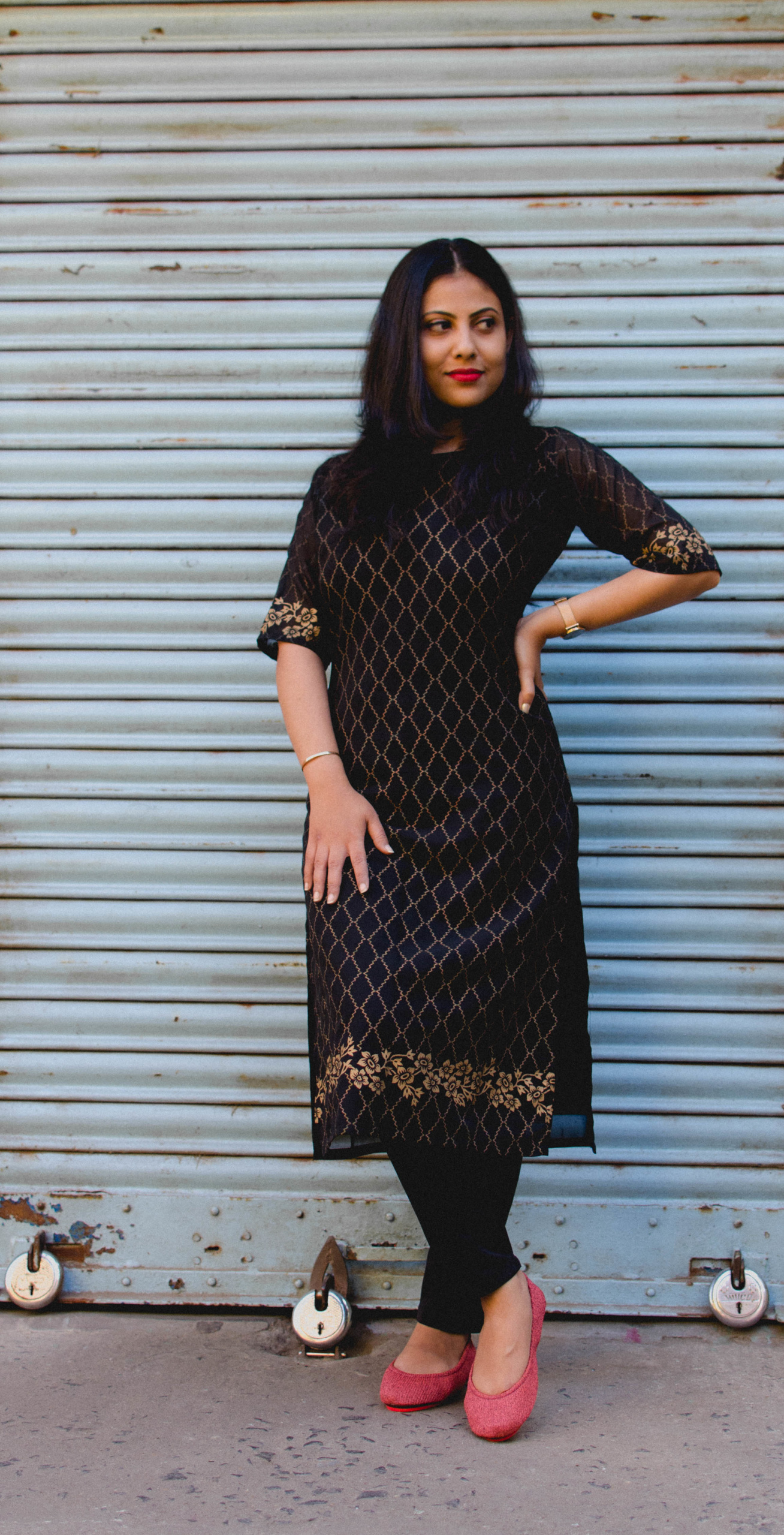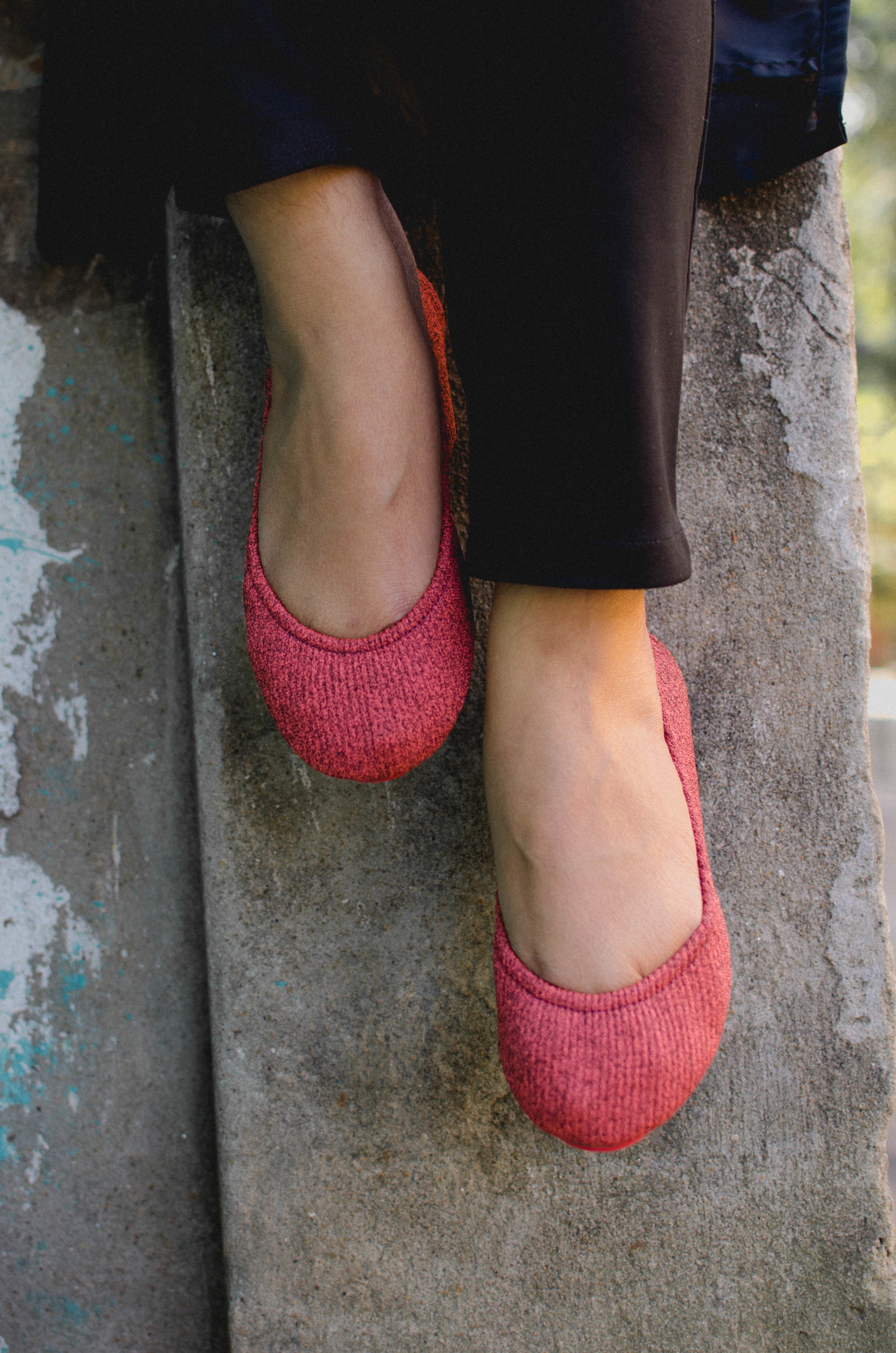 The second pair, BLOOM, is great for both ethnic and western outfits. You can mix and match with anything I want. The colour is a classy red which can be a statement in itself. The multi-layered
sole ensures maximum flexibility and support. Talking about flexibility, I would like to tell you that this shoe is so flexible that it can be folded in half so easily.
Final Words
Overall, I want to say that Happenstance is a brand that I can now trust blindfolded. The comfort, the style and flexibility of the shoes are unmatched and cannot be found in ordinary brands. The product they offer within such a price is unbelievable. Their footwear is great if you are looking for effortless styling. It is a must-have for all of us who are looking for daily wear stylish shoes. I highly recommend them.
---
That's it for today's post. I hope you found this article helpful. Make sure to share it with your friends and family if you did. Your comments encourage me a lot. So, pour in your thoughts in the comments. Subscribe to our Newsletter so that you get notified whenever there is a new post on the blog! Will talk to you in my next post. Till then, be happy and keep smiling! Follow me on Facebook, Instagram & Twitter and also Subscribe to my YouTube channel for beauty & fashion related videos and vlogs.