Hey, everyone! I am here to talk to you after a long time. If you follow me on ou might know that I am stuck with my final exams. I am doing my Masters degree and you can assume the amount of pressure that is on me right now. Sigh! On a brighter note, my exams are finally ending next Sunday. Yay!
Guys, as I promised you all, I am here with a new giveaway! Tomorrow, August 16th is my birthday and there is nothing more pleasing than to start a giveaway on your birthday, right? The broad smiles on your faces will be the biggest birthday present ever 🙂
This time, I am giving away an Amazon voucher worth Rs 2000/- as most of you wanted it. The rules are pretty much similar to my previous giveaway, but still, I am listing them down below. Please read them before you participate.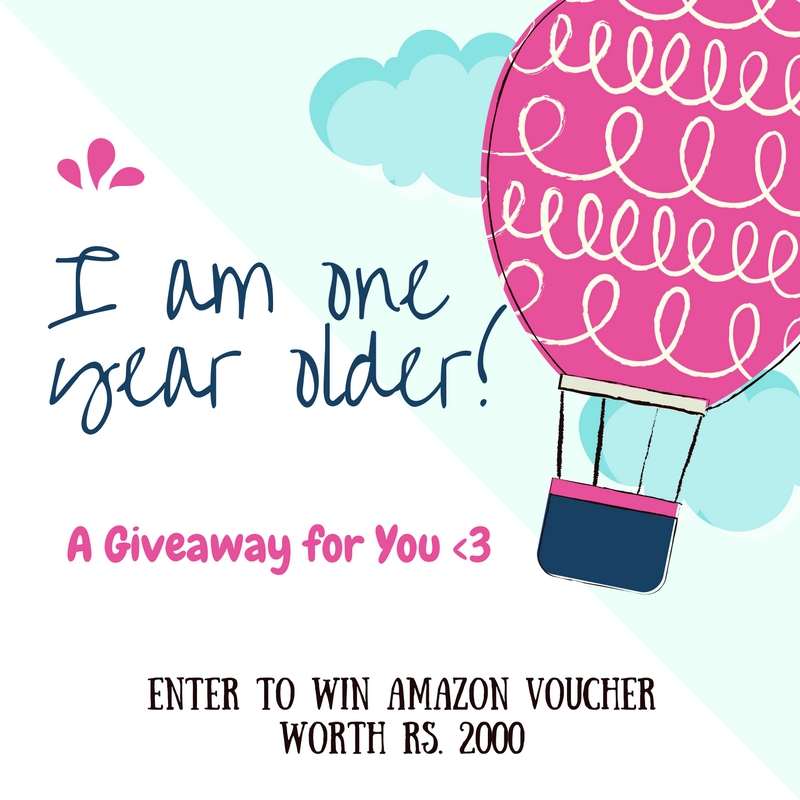 This giveaway starts from 16th August, 12:00am to 17th September, 12:00am.
Giveaway is only for Indian Residents.
Anyone who is above 18+ is eligible to enter this giveaway.
There will be 8 mandatory entries and 2 optional entries. If you don't complete the mandatory entries, you'll be disqualified and I will not be answerable to any questions regarding this.
Optional entries obviously give you the chance to gain some brownie points, which will acquire more chances for you to win.
There will be one Winner and the winner will be chosen randomly, I repeat, randomly. I am not answerable to any questions regarding the selection of the winner. Just believe in my honesty and transparency. I will do the whole process of selecting the winner on Snapchat.
I will email the voucher code within one week of the declaration of the winner.
The prize is bought with my own money. Amazon is, in NO way, compensating me or nor it's a sponsored giveaway by the brand. I am NOT endorsing Amazon by this giveaway.
Feel free to drop me an email at sayantineebh@gmail.com if any problem arises.
This is a Rafflecopter giveaway.
That's it! I hope you love this giveaway. All the best to all of you!