Hey, everyone! Today's review is going to be about an online platform meant for freelance buying and selling. Ezebee.com is a free online marketplace that is specially designed for medium or small business owners who want to showcase their products to international online market. The sellers get a worldwide free access to their own website and get to sell directly to interested, genuine buyers.
We all love shopping. Sometimes, in a spree, we buy a lot of things that we later find to be unnecessary for us. Sometimes, we are bored of clothes and want to sell them off. The only thing we look for then is a perfect platform and some genuine buyers. Ezebee.com could become a life-saver at that point of time. My wardrobe is full of clothes that don't fit me properly but are brand new. I am happy to found this website right at the time I needed something like it.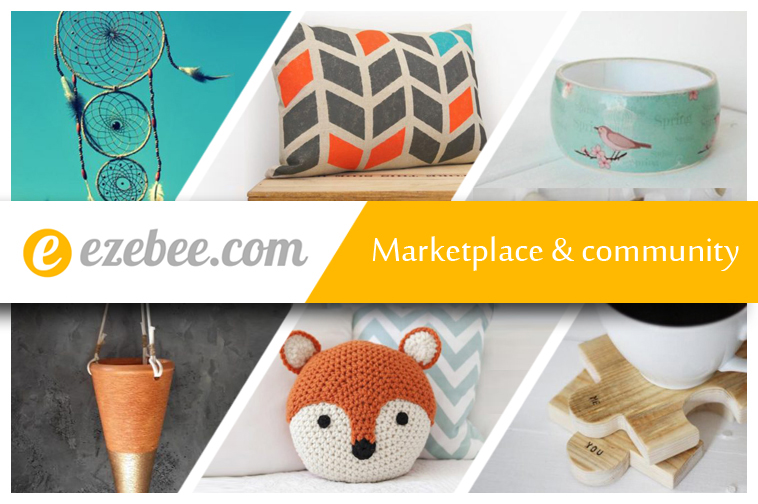 Recently, I was invited to create an account with them and explore their services. On the basis of my observation, I am going to share some information about it with you. Ezebee.com is an international online marketplace for buying and selling products, services, rentals and even career opportunities. There are multiple categories from fashion to art, home décor, furniture, educational services, basically anything and everything.

How ezebee.com Works-
If you are a brand or business or an individual who is planning to sell their products off through an online platform and intending to attract a lot of genuine and suitable buyers then you just need to create a profile and directly sell from there or if you are a brand and maintain a separate free online shop for yourself then you can just create a page and sell from there. It is so easy!
If you are a buyer then just register, choose what you want to buy, contact the seller and pay the money. You'll soon receive your product(s).


Payment Method- One can pay using their e-wallet on ezebee.com which allows you to pay directly from the website like an e-bank account. You can earn EZB coins by selling your products on their platform for EZB Coins as a payment method. EZB coins allow users to buy and sell products without the use of money which is great for those who are a little novice in international transactions. Payments are completely safe and secure.
Features that make ezebee.com the Best Online Marketplace-
ezebee.com has several features that make it the best choice for both sellers and buyers. There is an Import option that can be used to import products to ezebee.com from any other websites. There is also a Chat and Buy option which is really helpful for buyers and sellers to communicate with each other without any hassle. They have a mobile first feature, making it a bit easier for you. If you sign up using Facebook, they offer you a chance to have your own free facebook shop using the Facebook Shop App. It will cause a lot more exposure to your page on ezebee.com.
What I liked about ezebee.com
Responsive layout.
Easy navigation.
Free registration.
Easy business.
Chat-to-Buy facility.
Genuine users.
International market to showcase products.
Completely safe to use.
I am thinking of selling a lot of unused items through my ezebee.com shop. So, what are you waiting for? Create your own online shop now and make money online using ezebee.com.
I hope you found this post helpful. Until next time, be safe & keep smiling!
Do you like the idea of Online Marketplaces?