Hi, everyone! Hope you are doing well. During summers, not very often we get the chance to dress up like we want to. That's because the heat and the humidity don't allow us to do so. The fashionista inside us goes through restricted ideas of summer fashion. Dressing up and finding the best outfit can be a little tricky. We need to choose the colour, fabric and fit very wisely. You need something that is made out of breathable fabric like cotton, rayon and linen, something that complements your body type at the same time fitting you loosely so that your body gets the space to breathe, and colours that are soft or bright depending on the time you are wearing it.
Today, I wanted to share my idea of summer fashion with an embroidered kurti and colour block palazzos.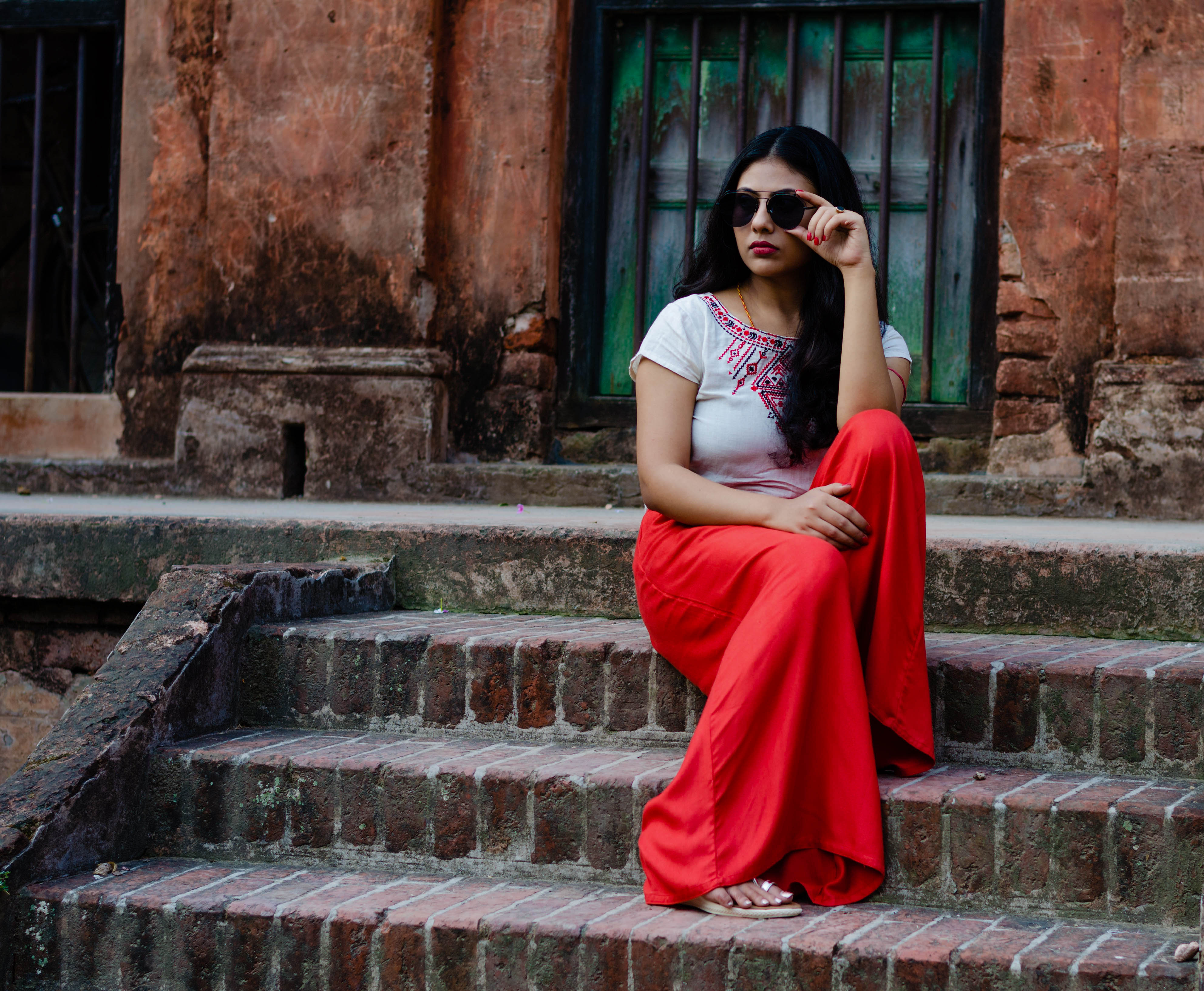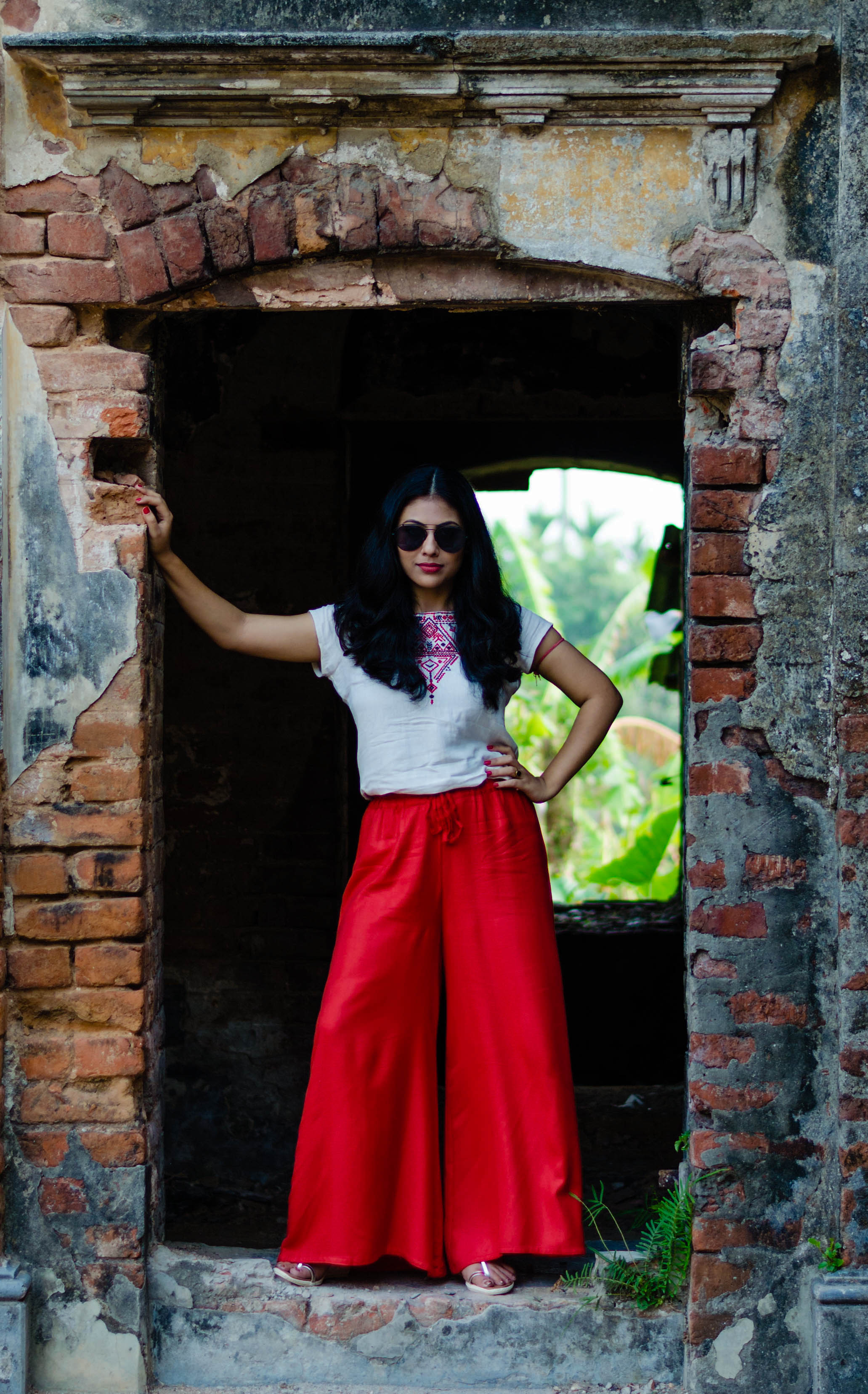 This Imara kurti from Myntra is made of 100% Rayon which is completely breathable and super comfy to wear on a hot and humid summer day. I loved wearing this during the shoot. I could pose for hours and still feel comfortable in it. It felt like I am wearing my home clothes. The short sleeves make it perfect for summers. The hemline is a bit curved and it has got red colour blocks on either side of the hemline which is not visible in the photos. The buttoned down back is the thing I liked the most about this kurti. Back buttons are not usually found in ethnic pieces so I really loved it. I also liked the edgy intricate, geometrical embroidery around the neckline. This kurti has a boat neck.
The solid red palazzos from People are also made of breathable Rayon fabric. The cut and fit of the palazzos are perfect for me. It shaped my body very well. I loved how flowy and breezy these are. The material made it very comfortable to wear them. Palazzos are best to perk up your summer fashion game. Tuck in your top/kurtis to make your legs appear longer while wearing palazzos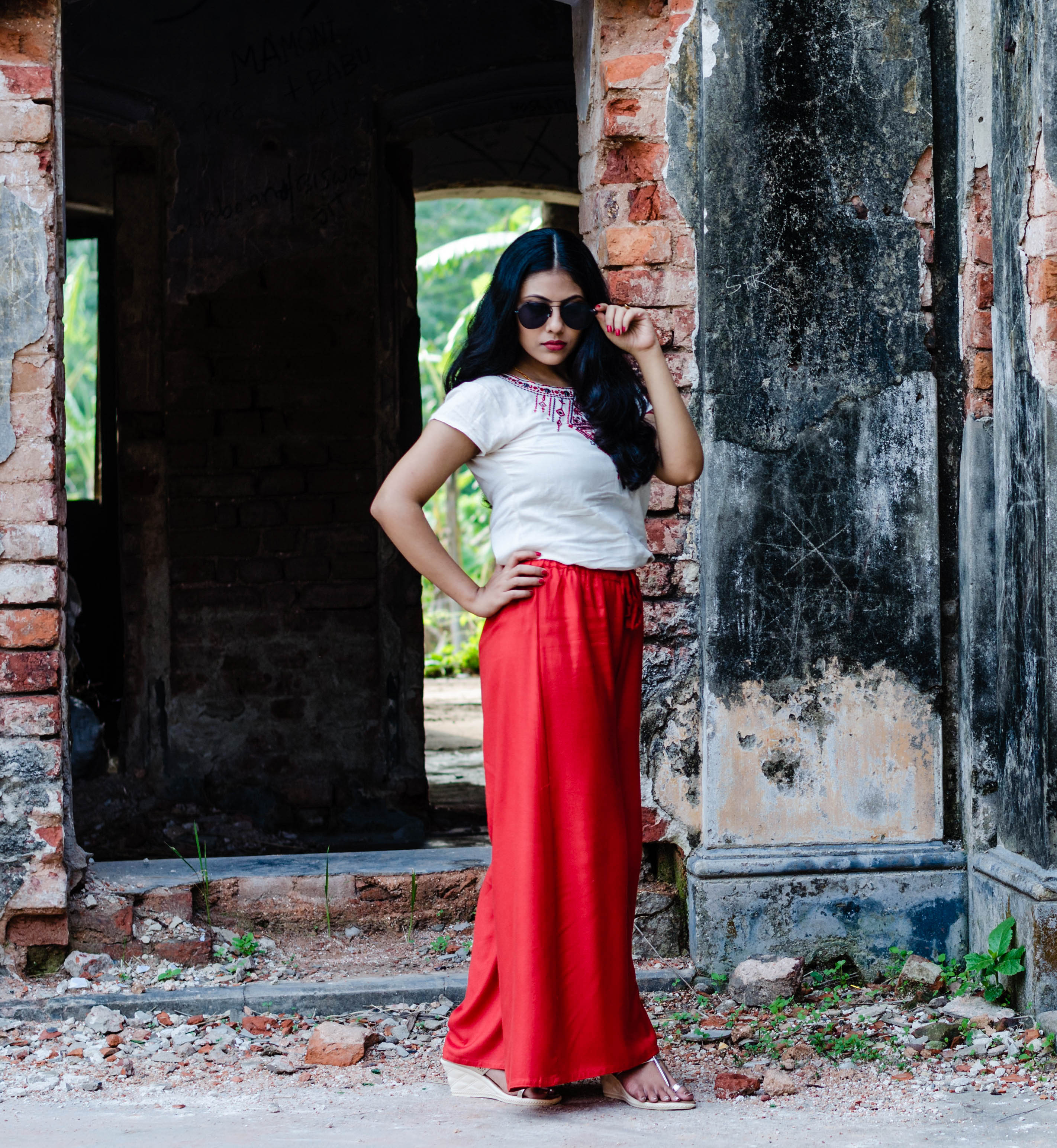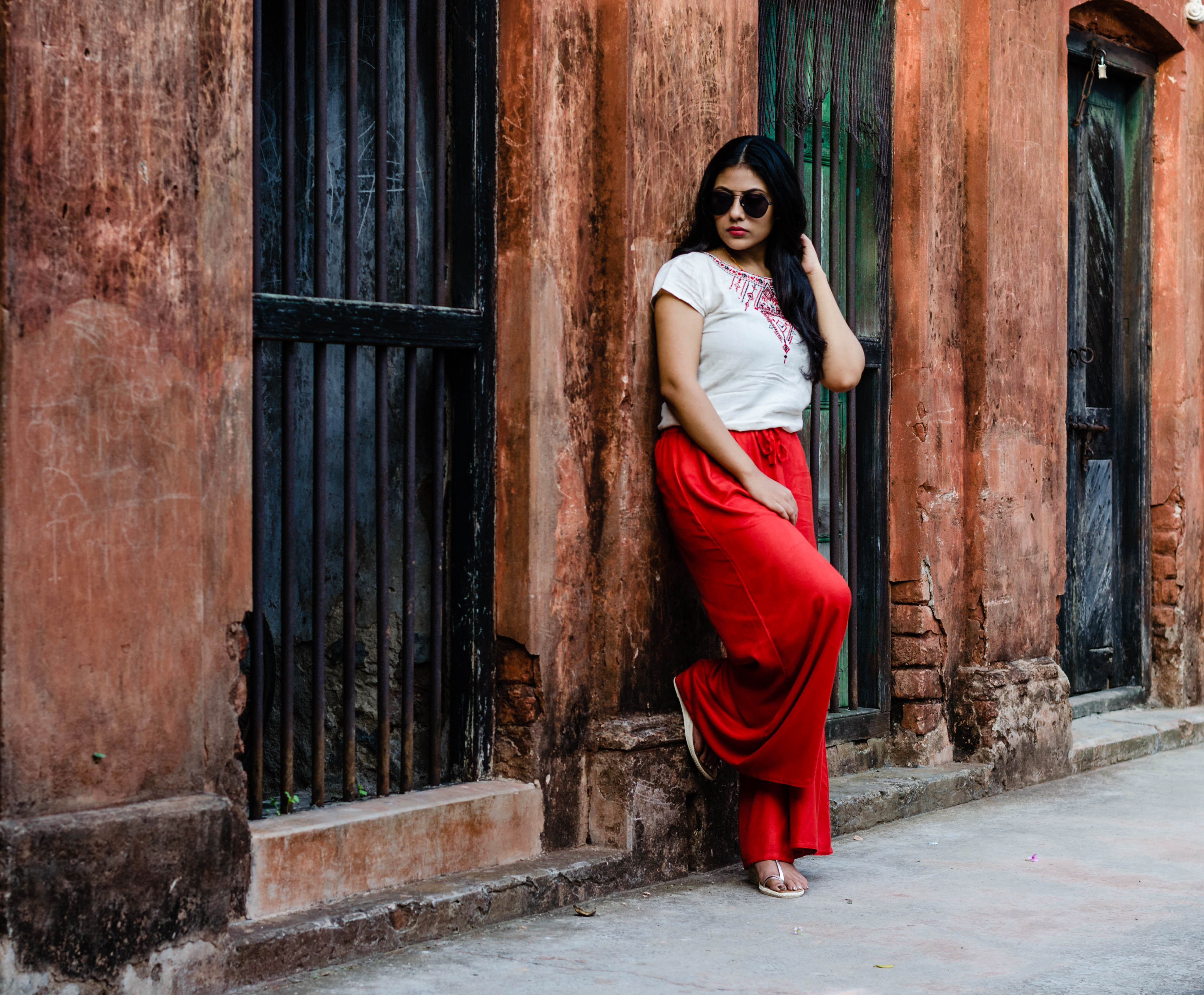 I paired up these wedged sandals from Reliance Footprint to style my outfit. There are several reasons for me to love these sandals. Firstly, they are silver and I love everything that is gold and silver. It adds a bling to your ethnic ear. Secondly, the heels are super comfortable to walk on. Thirdly and most importantly, it adds height to my body to make me look taller. Palazzos tend to make short women look shorter, so you need to take care of that. Reliance Footprint has a great range of women shoes at a very reasonable price range. You definitely need to check it out. Currently, they are having a Buy 2 get 50% off sale which you can't miss. I bought a lot of shoes already! #sorrynotsorry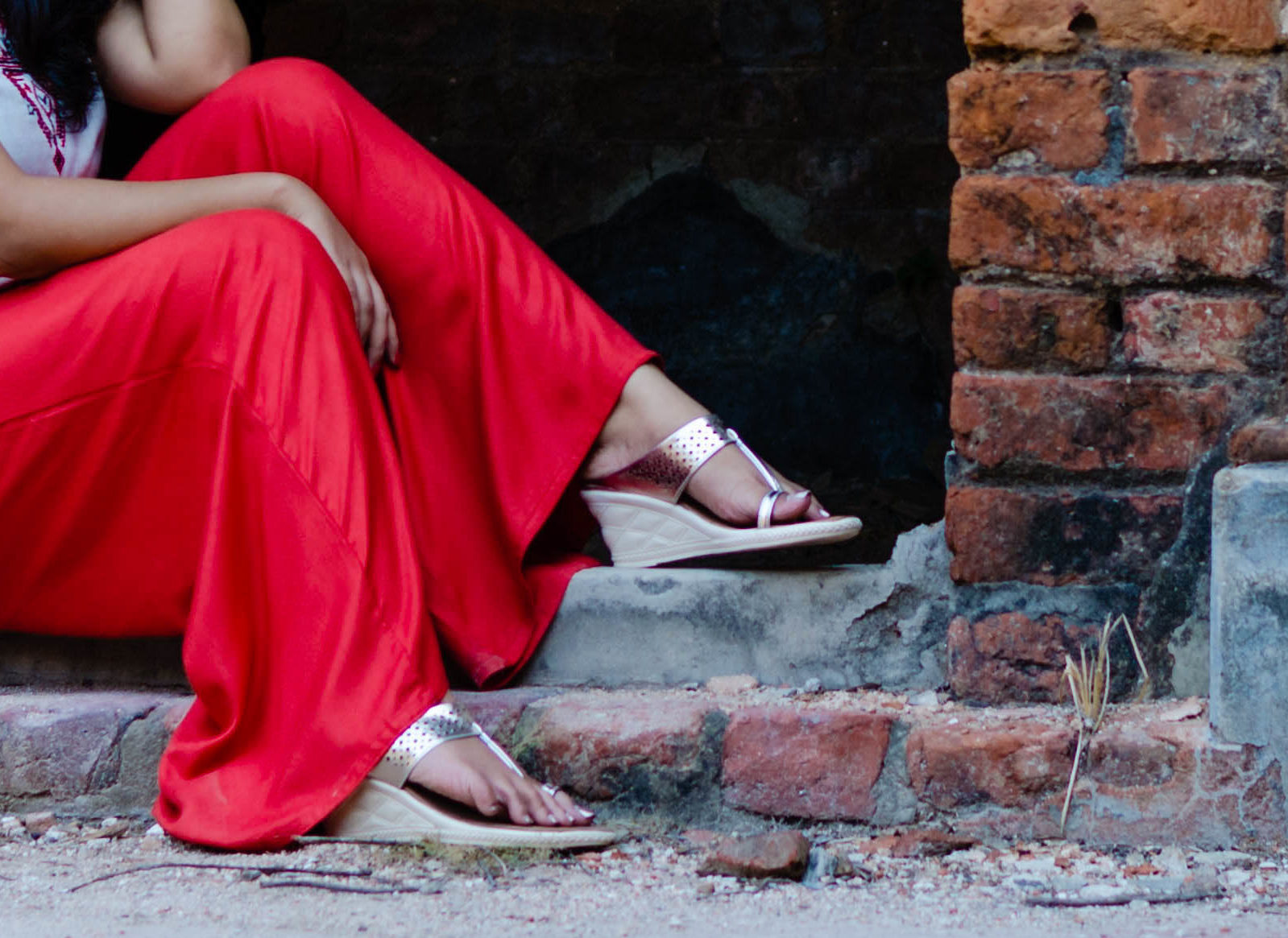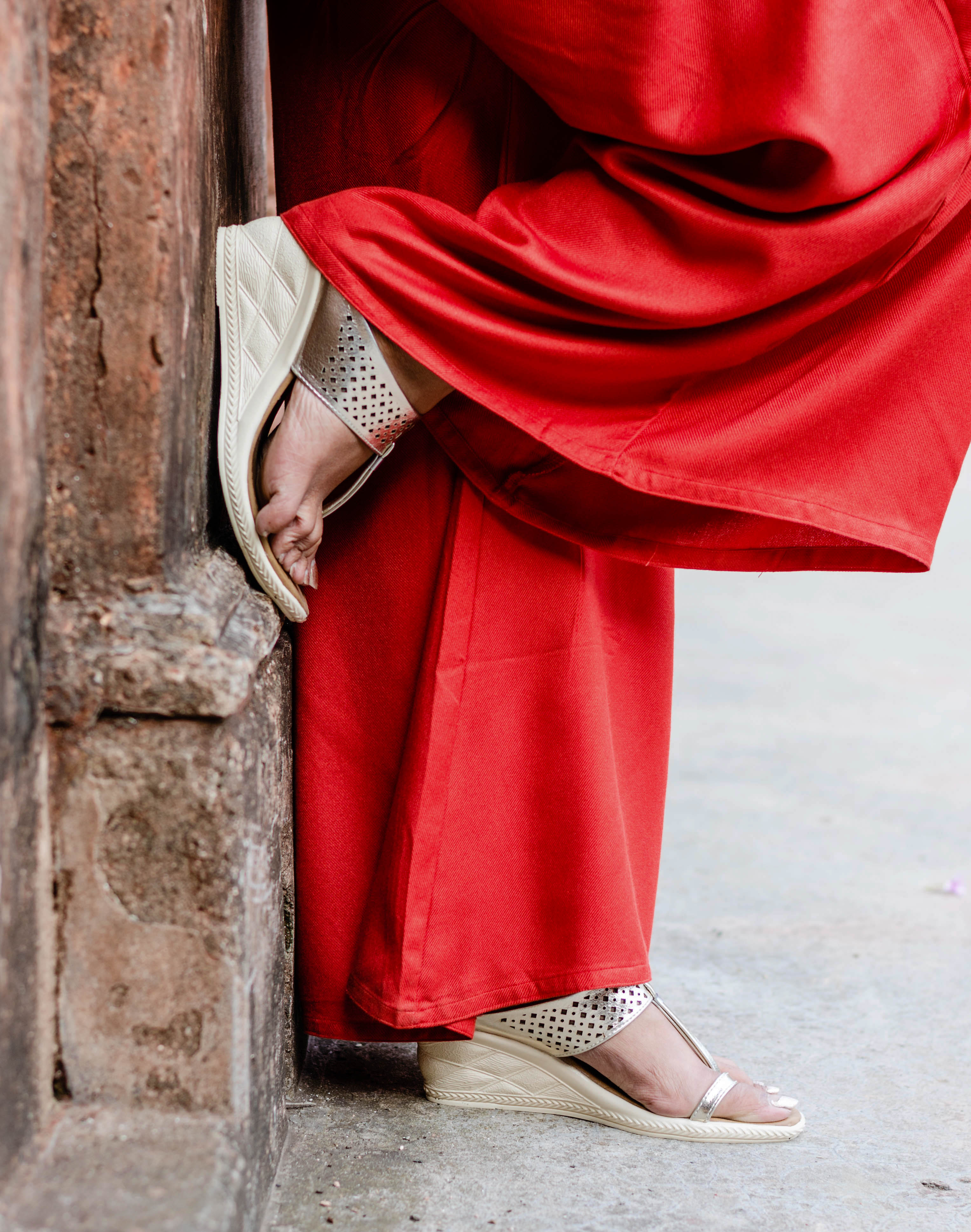 ~Outfit Details~
Top- Imara from Myntra//
Palazzos- People//
Wedges- Reliance Footprints//
Sunnies-Coolwinks//
Amit and I have worked so hard to get the best pictures for this post. So, don't forget to let us know if you like them or not!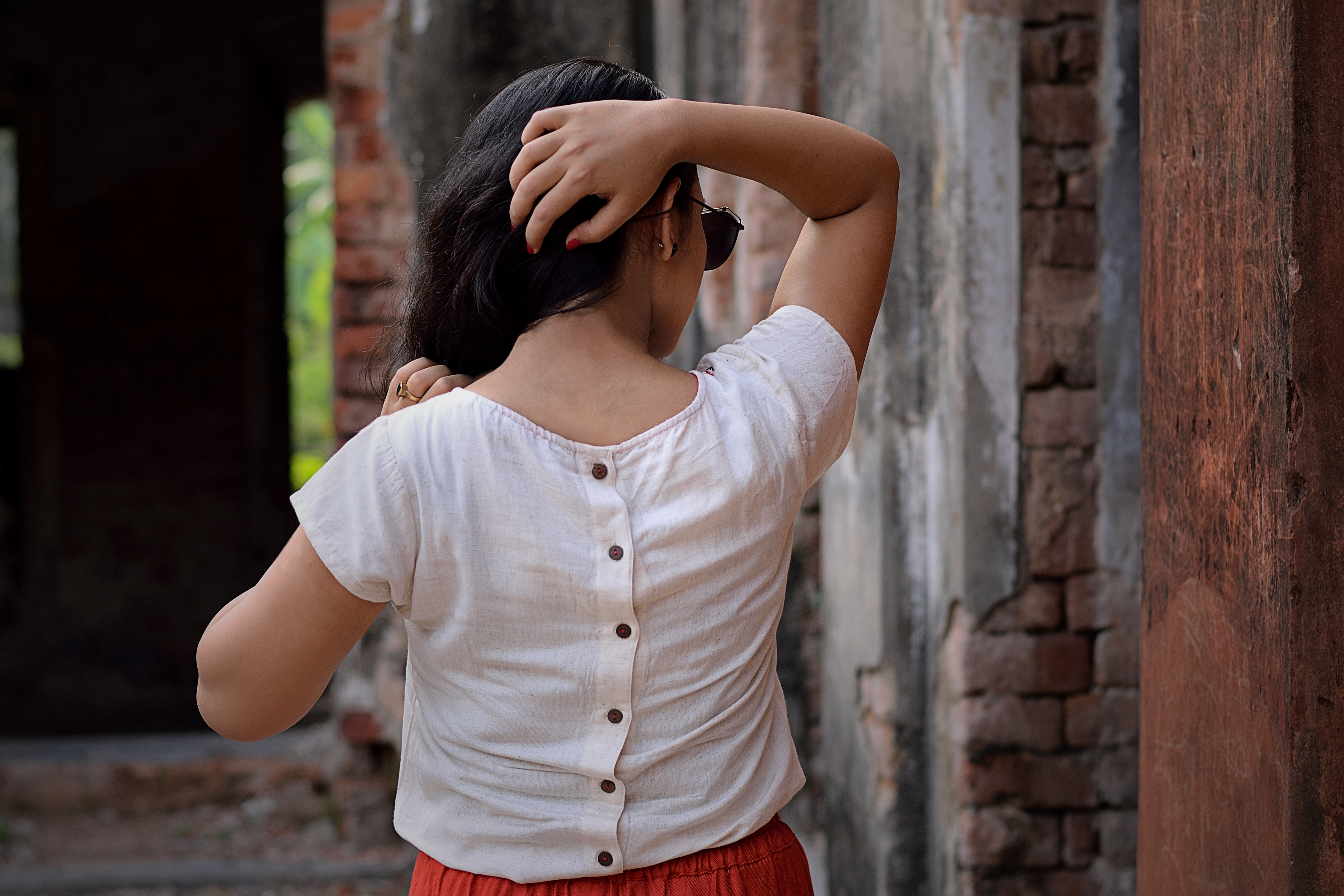 ---
That was it for today's post. I hope you found this post helpful. Make sure to share it with your family and friends if you did. Pour in your thoughts in the comments. Your comments encourage me a lot! Do subscribe to our Newsletter so that you get notified whenever there is a new post on the blog. Will talk to you in my next post. Till then, be safe & keep smiling! Follow me on Facebook, Twitter or Instagram for regular updates. Add me on Snapchat for more fun and a sneak-peek of my life.
Disclaimer: Sponsored Post but the views stated are my own.